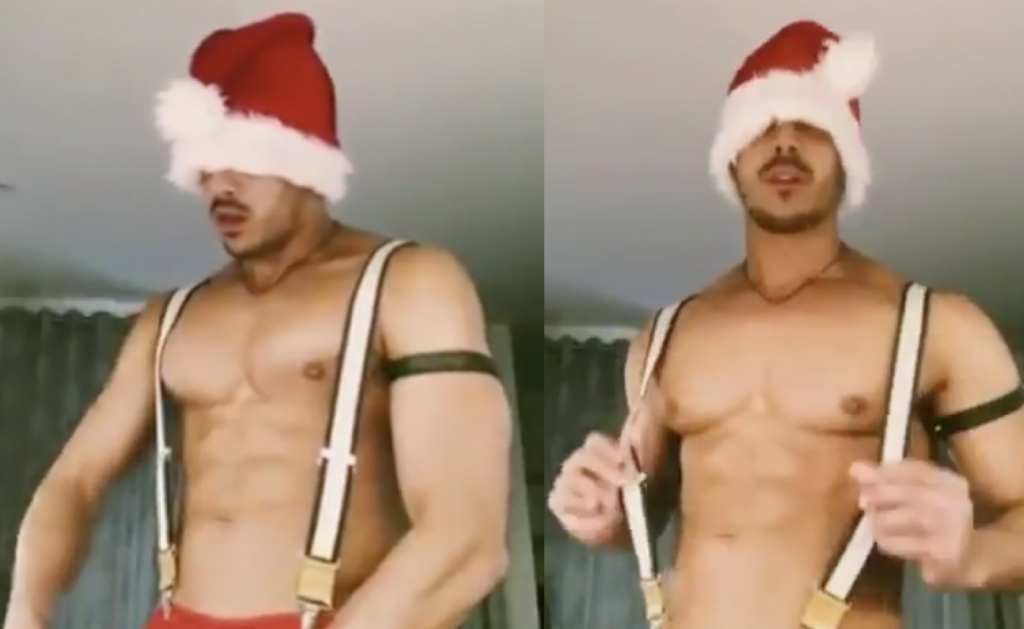 With things being so different this year, it can be hard to get into the Christmas spirit. We've not been pushed around bustling shops or queued for hours on Oxford St, and actually, that bit has been quite nice.
However, if not having that awful "festive" ritual has got you feeling like a Grinch, then perhaps this video will get you in the mood to suck on a candy cane, and then put your fist up a turkey's ass.
RELATED: Sexy Santa can Barely Contain his Candy Cane on Stage [WATCH]
We're pretty certain the buff Santa you're looking at is Diego Barros, and you're welcome. We're definitely on his naughty list.
But wait, isn't it the nice list that gets more of the sack emptied?
Watch the Full Super-Spunkin' Santa Compilation