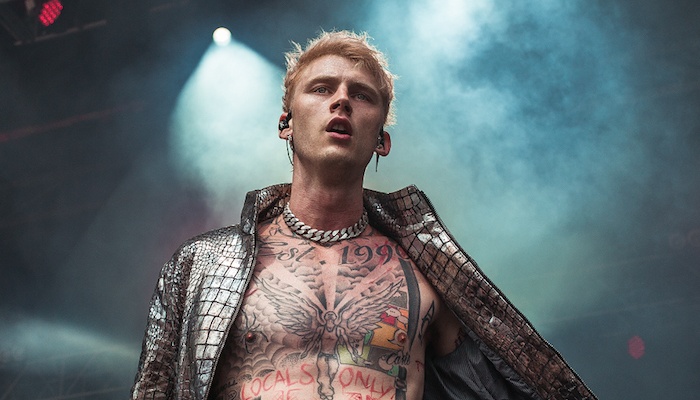 File this under: Fashion we'll never be trendy enough for.
But zero-fucks given from Machine Gun Kelly, the tattooed singer who rocked a cock-sock on his shoot with Spin magazine.
Wearing transparent trousers, we think you'd limited to places that you could get away with this look. But if this is what the lads are wearing for Spring/Summer 2021… count us in!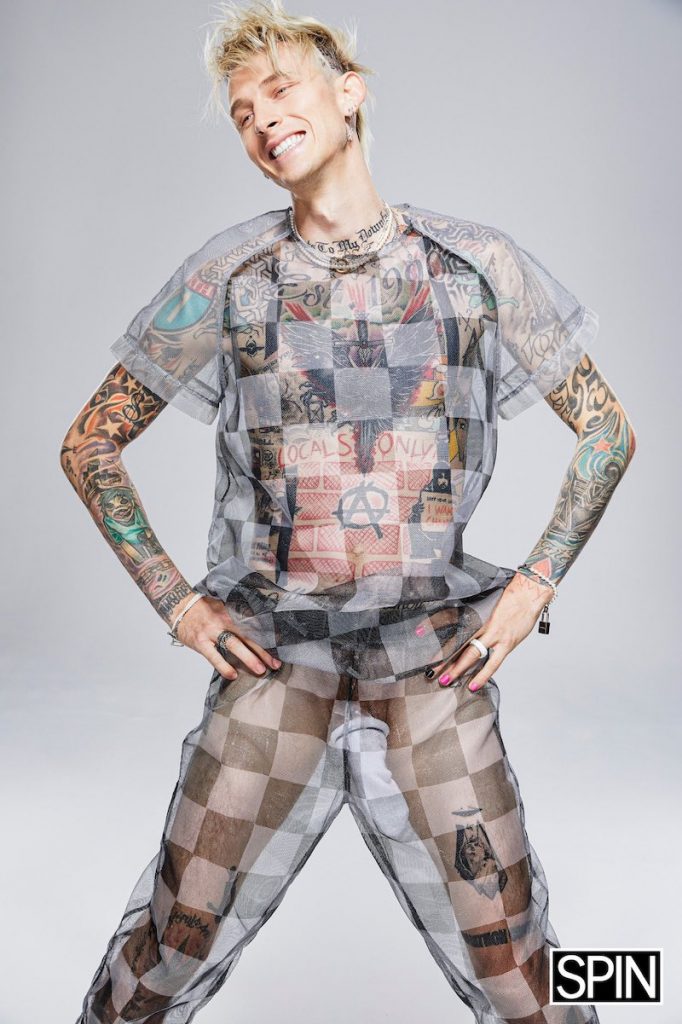 It would appear that Kelly is trimmed and so that's the pubic style he's sporting in case you ever found yourself wondering.
Channing Tatum previously wore a cock sock for his role in Magic Mike.