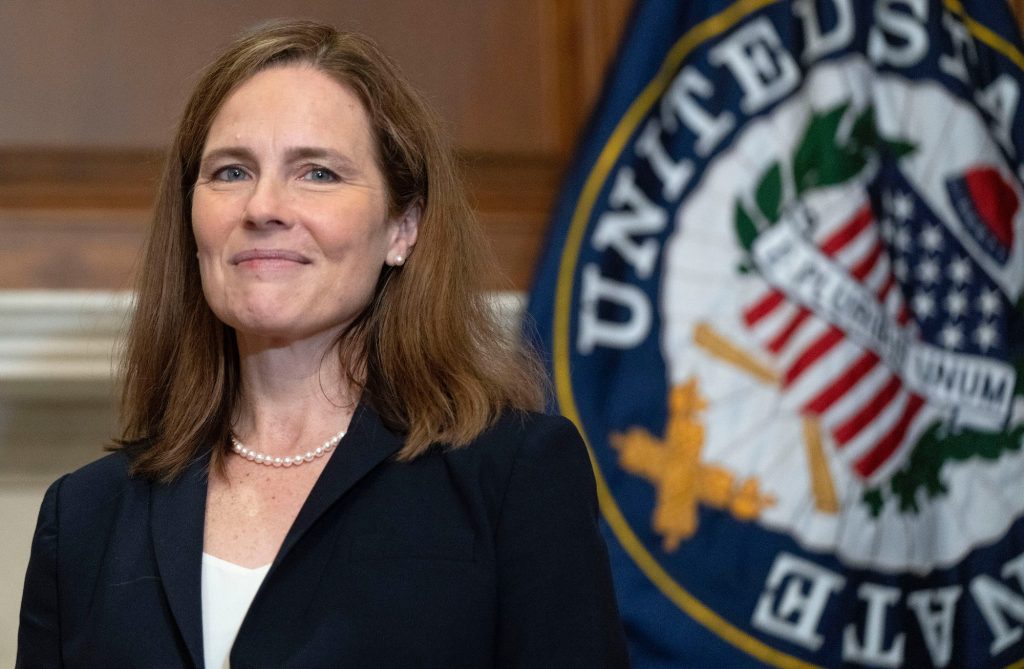 Political tensions are heightened today in America as anti-LGBTQ justice Amy Coney Barrett is confirmed to the Supreme Court following the death of queer advocate Ruth Bader Ginsburg.
The right-wing pundit was Trump's choice (of course) and leaves conservatives at a 6-3 majority. Barrett was confirmed when all republicans (minus one) voted for her election, despite all liberals voting against, as the senate is compiled of a republican majority.
Barrett has previously criticised the court's marriage equality decision and said sex discrimination law does not apply to anti-transgender bias. Now she will vote on whether private organisations with government contracts are allowed to discriminate against LGBTQ people… wonder how she'll vote.
"It is a vote to turn back the clock on reproductive freedom, to endanger dreamers and immigrants, to let climate change rampage unchecked, to imperil efforts to address systemic racism, to place workers' rights, voting rights, LGBTQ rights, gun violence prevention, all at risk," former presidential hopeful Elizabeth Warren said.
Despite Barrett's oath to "preserve the constitution" independent of her own preferences, we find that very hard to believe.
Kevin Jennings, CEO of Lambda Legal, called Barrett's triumph "deeply alarming" as she had previously refused to state whether she thought landmark cases on furthering marriage equality and legalising gay sex were correctly decided.
GLAAD President and CEO Sarah Kate Ellis, also weighed in: "Her stated views against marriage equality, rulings against access to abortion, and her public criticism of the Affordable Care Act are out of step with fair-minded Americans and threaten the progress our country has made to become a stronger and more equitable home for all. Her record against LGBTQ families and rights has no place in American life, let alone the highest court in the land."
The decision was also harshly criticised for being rushed through during an election by Trump and Senate Majority Leader Mitch McConnell.
Randi Weingarten, President of the American Federation for Teachers said, "Make no mistake: This Senate chose to fast-track a political process instead of passing COVID-19 relief and helping the millions of Americans struggling to find work and access care during this pandemic. 
"Throughout her brief career as a judge on the U.S. Court of Appeals, she ruled to undermine the rights of workers and against sexual assault survivors." At her confirmation hearing, she evaded questions on the right of Americans to have access to healthcare, Medicare and Social Security; she refused to acknowledge systemic racism; and she was not clear that discriminatory barriers in voting exist."
"Barrett even refused to acknowledge basic facts about our democracy — that presidents should commit to a peaceful transition of power, that voter intimidation is illegal, and that presidents cannot change the date of an election. Her judicial philosophy closes every door that Justice Ruth Bader Ginsburg ever opened."