Sponsored
Did you know that some of the hottest men in Hollywood have cum on camera?
We've rounded up some of our very favorite celebrity cum shots in GIF form so you can watch them over and over and over. Hey, everyone needs to let off some cream steam. (To see the full very NSFW cum shot scenes, head HERE.)

Artem Shcherbakov in Sun in My Mouth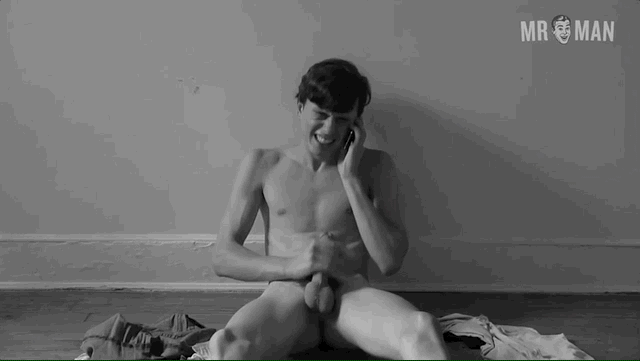 This model-worthy twink delivered one of the most daring… and baring… performances ever recorded on film. Artem showcases his hard penis and big balls while passionately stroking himself. The scene… climaxes… when Artem blows a huge wad all over his toned stomach! It's called art, people.

Yiannis Papadopoulos in Boy Eating the Bird's Food
Yiannis has an amazing uncut penis, and he isn't afraid to show it off to the world. He dumps a massive load of his own cum into his cupped hand, and then in a shocking turn of events, lifts his fresh warm specimen to his face and drinks it! If you dare to see what happens next, you can see the whole clip HERE.

Matt Riddlehoover in Watch Out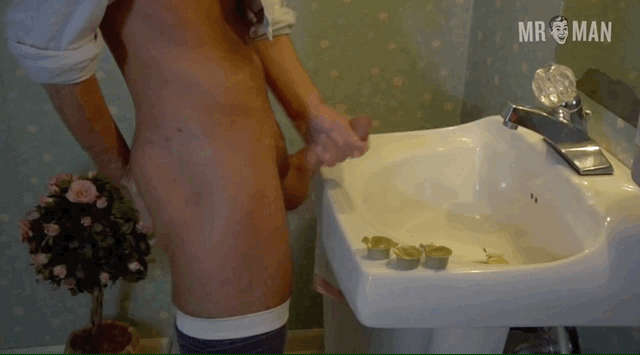 Not to be outdone, the super sexy actor Matt Riddlehoover put his own unique spin on his real cum shot scene. Matt uses individual packets of butter as lube so that he can finger his hole while masturbating. Matt gets himself so worked up that he shoots a huge wad out of his thick cock – completely coating the bathroom sink in cum!

Ryan Kwanten in Not Suitable For Children
Not Suitable For Children, indeed! We wanted to throw in a little extra hotness for your viewing pleasure. Ryan Kwanten might not have actually cum in this rom-com, but the True Blood heartthrob's character does accidentally unleash his load all over a woman's face during a hilarious, yet hot, sex scene. Plus, there's dat ass. He always leaves us Kwanten more….