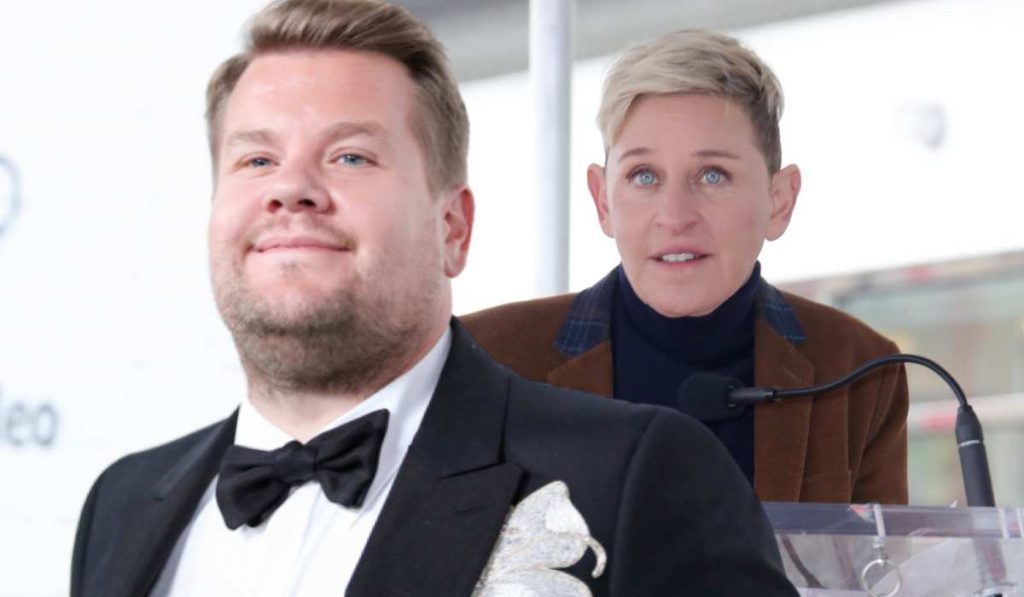 The rumour mill is rife with who will replace "the meanest person alive" if her show is actually pulled/she quits following reports of a toxic work environment.
It's expected that after an exposé by Buzzfeed featuring interviews with employees of the show and an internal investigation that Ellen Degeneres will probably quit to recover her personal brand.
But while Ellen will leave some big lesbian shoes to fill, apparently the tipped host is James Corden. Ok. Did anybody ask for this? Or are you just forcing him down our throats like you did with Carpool Karaoke?
Apparently the NBC chairman is a huge fan of the Late, Late Show (which along with 279 other TV shows, Cordon also hosts).
Nice guy, I'm sure, but y'all know there's such a thing as oversaturation, right? Also, how are you gonna strip a job from a lesbian and give it to a cis white heterosexual man in 2020? I mean, I'm sure if you squint he kinda looks like a lesbian, but that doesn't count…