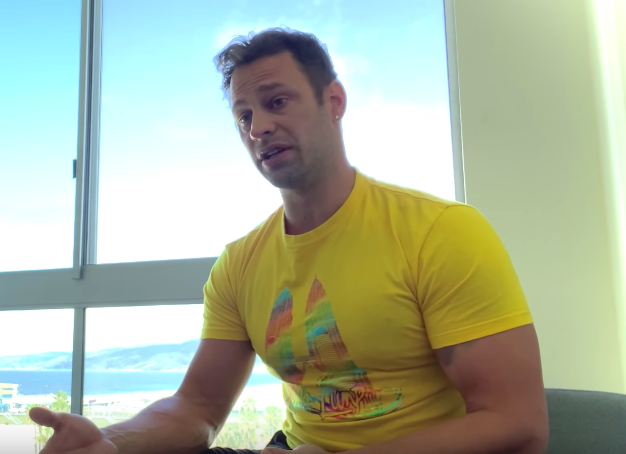 You may remember Cocktails and Cocktalk's long-running feud with nauseating cringe-bag Bryan Hawn.  Well, today we're happy that the rest of the world get to see the trash we've witnessed all along.
Hawn, who's known for lip-syncing and attempting to dance to chart songs on YouTube (and incorrectly dubbing them as "parodies") in nothing more than a speedo, apparently wants to cover up – and he's starting with a MAGA hat. (A paper bag would've been better, but OK love).
Offering an opinion that nobody asked for on the George Floyd saga, Hawn said police should "shoot looters of all colours".
Despite the fact that a man died unjustly, Hawn condemns the riots saying that there is no faster way to give the keys to Trump for another 4 years.
He also claims to have abandoned his gay rights because he doesn't want to watch the city burn; further exemplary of how thick Hawn is: good luck living in a built-up city when it's gays who are getting murdered by the cops.
And if that's not enough, somebody created an Instagram account: BryanHawnRacist which delivers all the receipts of his racist opinions, including ones that say he "refuses to be associated with the (BLM) movement" and that police need to "up their game" – despite trampling people with horsing, gassing peaceful protestors and hitting them with batons and their cars.
Other quotes include: "plot thickens as the black community desperately searches for a white person to blame for them deciding to destroy the city with their own bare hands".
Two other tweets that have been dug up from Hawn claim "Asians can't drive" and "Jews will rip you off in business".
This you?@BryanHawnREAL @bryanhawnitunes
Who actually is buying your "music." You have 0 talent. A face built like a knuckle and only internet famous because you got a fat ass that been ran through. Calm down Kronk pic.twitter.com/ayptTs0XkD

— ????⚡?? (@Euphraxio) June 4, 2020
Now the calls for Hawn's "music" to be removed from Apple iTunes have started.
Boy Culture said they were "embarrassed" to have provided him with so much coverage and labelled the incident a meltdown. Although we have to say, you don't meltdown into a racist; you either are, or you aren't. The gay ones just probably haven't taken quite enough crystal to let it show before.
Oh then there was also that time he tried to scam the public by charging them $50 to see his ass.
[H/t: Instinct]