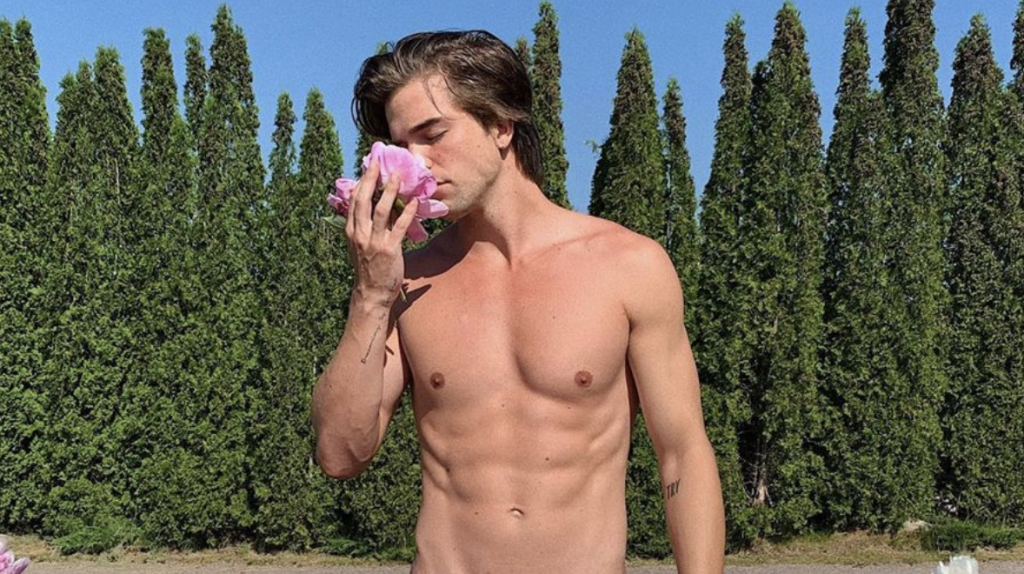 Model River Viiperi has launched his clothing brand "VP Gear" by posting a series of nudes to his Instagram profile. 
While the ex of heiress Paris Hilton used a rose bush to cover his modesty, his own bush was fully exposed. 
The images were deleted (either by IG or Viiperi) but thankfully, we snapped the shots… 
Obviously we ship celeb nudity, but we stan an ally even more, and Viiperi announced that he's added some Pride-themed items to his online store.
However, it doesn't mention whether any of these profits raised with the pink pound will actually benefit our causes.
Speaking to C&C, Viiperi tells us he's "currently in talks with a few charities".
"I'm very against the 'big name' ones as I know most of them keep the majority of the money and only donate a small percentage of what its received.
"My idea is most definitely to put it towards a charity. Most likely something to do with youth and suicide prevention, for both LGBTQ and all other struggling teens".
The Comeback-Bush?
We've recently seen other stars proudly put their bushes on display, notably Netflix star Omar Ayuso and forever thirsty TV personality Nico Tortorella.