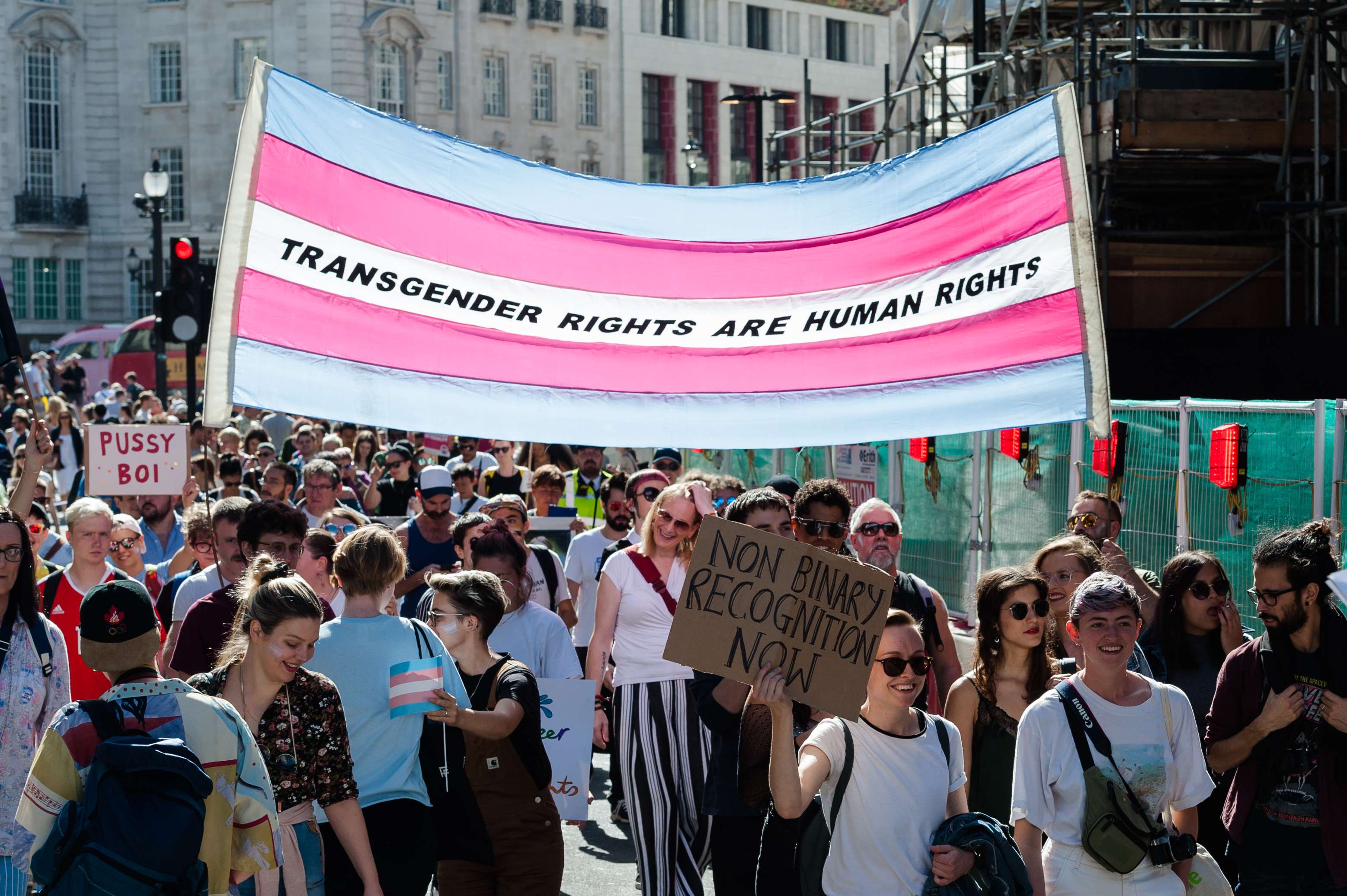 LONDON will march for trans equality and to oppose the suggested rollback of trans rights, which include not being able to update the gender marker on their birth certificate and being banned from public bathrooms of the gender they identify with.
Not A Phase, a recently formed trans-owned charity from Cocktails & Confessions host Dani St. James and artist Jacqui Devon, will meet at Marble Arch on July 4th at 12pm, with further updates on their Instagram.
From there they'll join the other protestors at Hyde Park Corner.
'Not A Phase' T-shirts designed by Devon which support Mermaids foundation – and are being worn on the day of the march – can be bought here.
Boris Johnson's plans are far more than ill-timed with trans people already at greater threat due to the global pandemic and the Trump administration ruling that it is now legal to discriminate against gender identity in healthcare. Along with the Black Lives Matter movement putting a spotlight on the number of trans women who are murdered or victims of police brutality.
According to The Sunday Times, a 2018 public consultation on the Gender Recognition Act – the results of which haven't been published – informs that 70% of 100,000 participants agreed that trans people don't need to get a medical diagnosis of gender dysphoria before they can update the gender marker on their birth certificate.
Boris Johnson believed these results were "skewed" because trans people also took part in the survey.
Dani responds to JK Rowling 
The movement comes after the damaging comments from author JK Rowling stating that 'trans women aren't real women', which St. James discussed on the newest episode of C&C.
"It's just really hard because JK Rowling was a huge part of my adolescence and so many people our age. Harry Potter was technically in the same year as me at school," she joked.
"The whole message behind her body of work was that no matter what you come up against and love will always win. And that's a great message to give to young people is that good always wins, love always wins, and it was kind of adopted by our community because its the message we like to give out: love always wins.
"And then she's just come out in 2020 in the middle of a pandemic and the biggest racial uprising since the civil rights movement and looked out her window and said, 'love always wins… unless your trans and then I hate you".
"She turned out to be Voldemort in all of this", Gilét quipped, adding that Rowling was hypocritical to speak about being afraid for her safety in same-sex spaces when that's the exact fear she seeks to inflict on trans women.
Hear the full discussion: