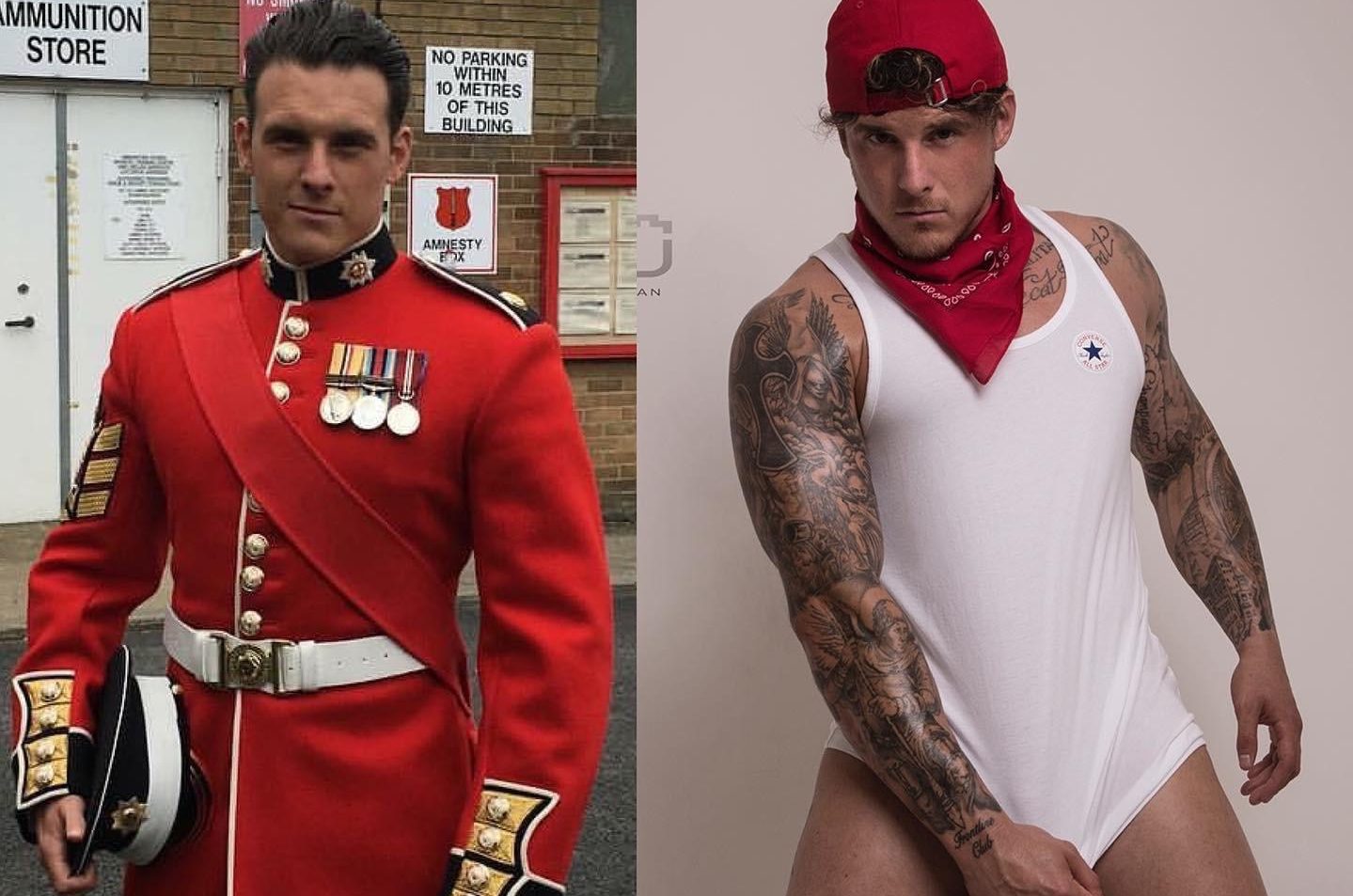 Sunderland-born stripper Chris Hunter may dance for the Dreamboys all around the UK, but his uniform wasn't always just a thong and whipped cream. Speaking to C&C Hunter tells us how he went from war veteran to stage stripper:
"During my military career I deployed and fought on the front line during various tours of Iraq and Afghanistan, the first of which occurred when I was just 18."
Hunter was then awarded a prestigious commendation award during his final tour of Afghanistan for courageous and inspirational leadership under fire, but it was "various events" throughout that tour which ultimately led to his medical discharge.
Once his military career had ended Hunter had to look to new pastures.
"I'd always been into dancing and performing from a young age so once my military career was over, I wanted to pursue a career as a professional dancer. I began stripping for the Residential Dreamboys show in Newcastle, but the end goal was always to audition for the tour when the time was right so that I could pursue dancing."
The common ground? Confidence.
"I've had to make decisions where the soldiers under my command lives were in my hands so it was important to believe in myself. Obviously performing on stage is certainly a different type of confidence, but there's absolutely some kind of cross over in the delivery of it."
A natural progression for strippers is to take their profession to OnlyFans and Chris tells us about the content he posts.
"The odd cum shot in slow motion is absolutely fascinating to watch. And other slow-motion videos really focus in on the details of things if you know what I mean."
But it's not totally plain-sailing, and Hunter acknowledges that being an adult performer comes with struggles around body image. Advising younger guys on getting into it:
"Everyone has their issues. Me included. I'm so hard on myself but you always focus in on your own imperfections way more than anyone else ever does. Try and embrace your body and if you're unhappy with the shape you are in, use it to motivate you."
His recipe for success on the platform revolves around "variety"; "I have stage stripping performances on there, in-house party performances, duo content with other Dreamboys, then of course, I have solo stuff like shower scenes, jerk-offs."
Join Chris Hunter on OnlyFans or watch his Money Shot here