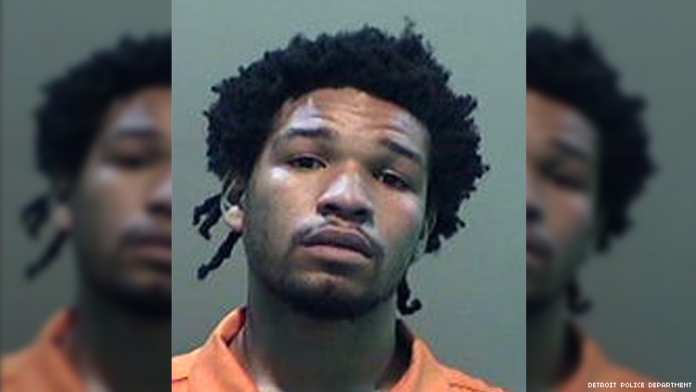 Devon Robinson, 19 has been found guilty by a jury of first-degree murder on three counts after he mercilessly killed two gay men and one trans woman.
Timothy Blancher, 20, Alunte Davis, 21, and Paris Cameron, 20, met Robinson at a petrol garage in Detroit. CCTV footage shows Cameron hitting on the defendant, before inviting him to a sex party. Robinson – who only lived a couple blocks away – was initially indecisive but then agreed.
#DevonRobinson GUILTY of the first-degree murders of Alunte Davis, Paris Cameron and Timothy Blancher. Blancher and Davis were gay men, Cameron, a transgender woman. Automatic LWOP. pic.twitter.com/5FNhlfYx6P

— Law & Crime Network (@LawCrimeNetwork) March 17, 2020
While at the party, prosecutor Jaimie Powell Horowitz, outlines that multiple people performed oral sex on Robinson. According to a witness, this led people at the party to mistake Robinson as gay, at which point he left the "over the top" soiree.
CCTV shows Robinson returning to the gas station, where he heaved and spat. Before returning to his place around 4am authorities say.
One hour later, a masked man burst into the party and shot all three victims dead. Gunning Davis twice and Blancher and Cameron four times.
Closing arguments state that Robinson did it to cover up what had happened at the party and prevent his family from finding out.
Meanwhile, the defense argued that it wasn't Robinson wearing the mask. An argument that collapsed when paired with the fact that Robinson fled his home early morning after the spree. Police managed to track him down following an anonymous tip.
Ultimately, jurors sided with the prosecution.
"You don't get to put on a mask and get away with mass murder," Horowitz said.
Robinson is due to be sentenced on April 13th.