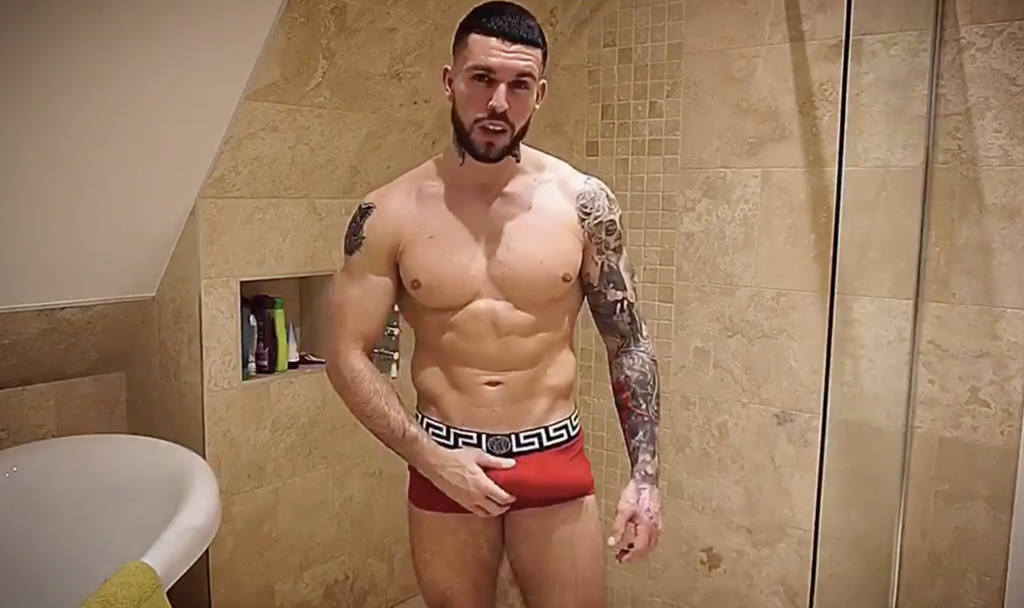 Marko Polo is our latest OnlyFans obsession; the 25-year-old personal trainer caught our eye with his… accent. The inked performer loves to be verbal in the bedroom and his videos online – something which is has proved popular amongst his fans.
But he's not just his mouth that's talented, Polo is also a trained circus-performer, a skill which he implements into his online exhibitionism.
"Party trick? I've got loads", he boasts. "One-handed handstand, windmill, back-flip, do the splits, box splits". To be fair, that is a pretty impressive list of talents. However… can you windmill while doing a one-handed handstand-splits? J/k we don't care, just sit on our face.
But Polo can't pick just one type of video his fans love, "I've had such good reviews on all the content on my page that I don't really know".
Adding, "The dirty verbal stuff is always a big hit, naked acrobatics, solo, and I always try to mix it up a bit".
And he also strives to separate his content from others, "I add a lot of videography, I like to set the scene, put some good music on, I use a lot of slow-motion…"
That sounds almost romantic; as long as it ends in a money-shot and not just light petting we're happy. (Spoiler: it definitely does).
"I put a lot of personality into it, I put a lot of skill into it… I put a lot of effort into them, and try to make movies using cinematic effects… anything edgy or a fresh idea, I'll try and do it".
You know what's really edgy? Having sex with men. Yeah, sadly Polo is straight, so you won't see him hooking up with any guys, but says that he's more than happy to have queer fans: "man, woman, a fan is a fan".
When he does collab though, "I try to make it more about me," he says, knowing exactly what we want, "I give the audience what they want, they don't wanna see a woman, well not all of them do anyway, so I tried to angle it and film around me."
See an Exclusive 10-minute video of Mark Here [NSFW]