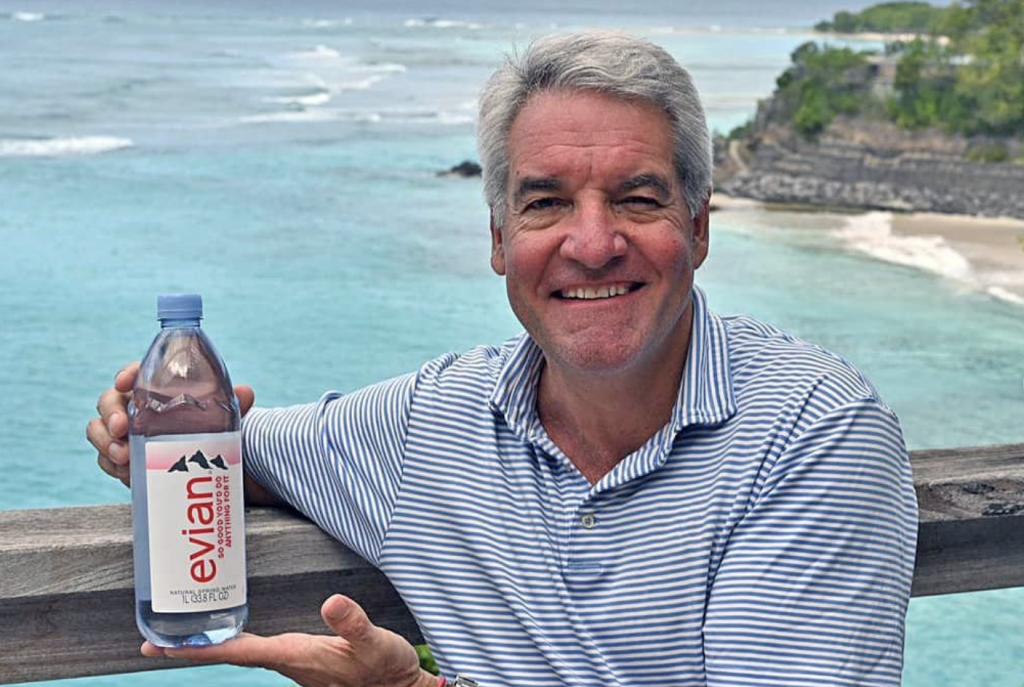 This time last year Andy King became an infamous internet meme after his part in the Netflix documentary Fyre: The Greatest Party that Never Happened, went viral.
King, was ordered by Fyre CEO Billy McFarland to give head to the Bahamian Minister of Customs in exchange for a shipment of Evian water. After all, what's a little sucky-sucky compared to an island of dead dehydrated influencers?
While it wasn't King's felatio skills (or lack of) that saved the now-notorious faux-festival which was also backed by Ja Rule, he was prepared to give them.
"I literally drove home, took a shower, drank some mouthwash, and got in my car to drive across the island to take one to the team," King revealed during the film. "I got to his office fully prepared to suck his d**k.
"I was going to do that, honestly, to save the festival."
Well, most of us have done a lot worse for a lot less, but fortunately for King his team spirit paid off. He's now the face of Evian water, at least for this limited edition collaboration. King spoke to People magazine, telling them:
"One year ago, I shared with the world my willingness to 'take one for the team' to bring Evian to thirsty festival-goers… and unexpectedly became an internet sensation overnight."
"On the first anniversary, Evian is dropping a special bottle with an all-new slogan in honor of my infamous team spirit. As a long-time Evian fan — of both the water itself and the brand's sustainable practices — I could not be more thrilled!" he added.
Oh, and they've got a new slogan… "So good, you'd do anything for it."
Which is clever, cheeky and controversial: personally, love the slogan. Although you can imagine how the tone changes – especially in the Me Too era if the representative were Harvey Weinstein.