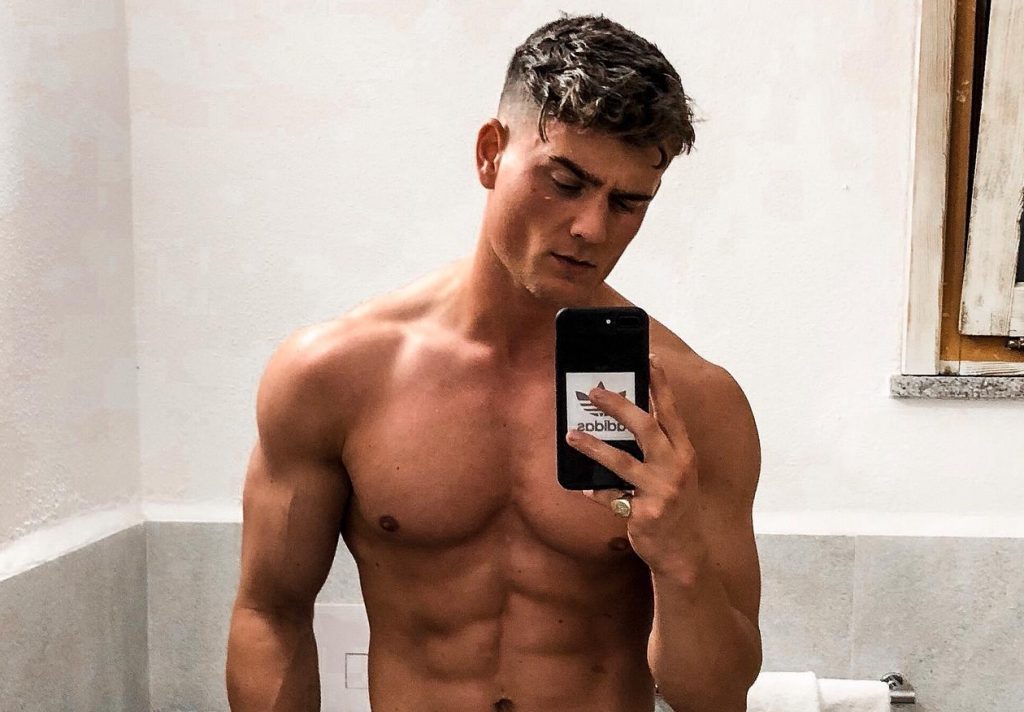 Shredxx is a bit of a man of mystery. While he doesn't hide his face, he prefers to go by screen name. His day job working for a number of unnamed start-up companies is also something he likes to keep under wraps.
One thing he isn't keeping hidden though is that impressive physique. Of which he tells us that he's always been interested in fitness, and "trains most days". It's something he likes to flaunt with fans with strip teases on his OnlyFans. He tells us this the most popular type of content on his platform, along with "lots of verbal, some foot shots, nice bit of ass play and a thick cumshot".
It's got to be hard-work standing out, surely? Not for him. "I've been told I've got it all, you can read into that whatever you like [laughs]".
Well, we're not really fans of reading but if online filth is the topic of study, we'll give it a go.
Shredxx gave Cocktails & Cocktalk an exclusive video where he can be seen intimately stripping, and stroking until he gives us one of his infamous thick loads.