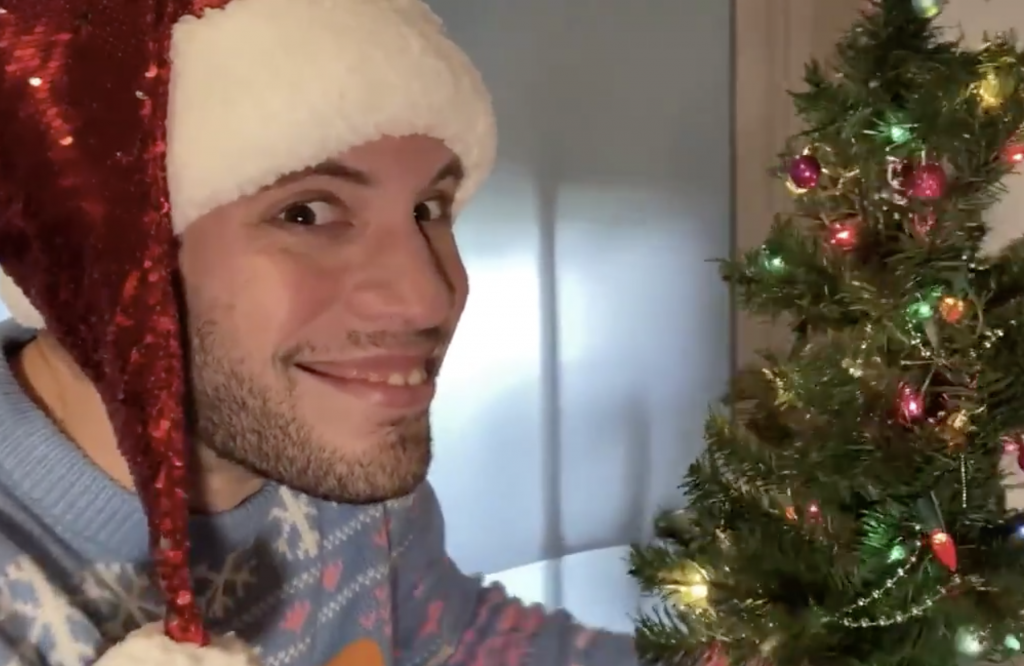 Oh, Holey Night!
We should've known that the new festive season would've brought a wave of novelty inspiration over Pierce Paris; the latest video from the porn star saw him put his own NSFW spin on decorating the Christmas tree.
While "I'm dreaming of a white Christmas" played in the background, perhaps a brown one might be more realistic. Paris' assistant Wolf Hudson twirled the miniature tree, in turn, pulling the string of fairy lights out of Paris' bottom. Oh, what a wonderful time of rear.
The Grinch (2019) pic.twitter.com/rNRDGBapvA

— The Late-Night Blog (@late_night_blog) December 4, 2019
Although that could be potentially dangerous if any of the guests mistook the ornaments for chocolates.