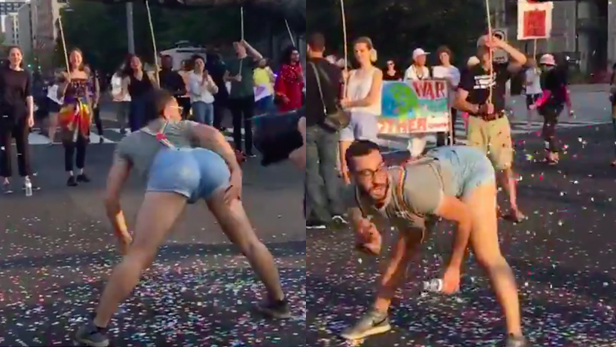 In NYC this week, Donald Trump and Greta Thunberg were throwing shade and preparing their handbags for battle at the UN Climate Summit 2019. Meanwhile, US Dance troupe, WERK for Peace were seen shutting down roads in Washington DC protests for Climate Justice.
What started as a response to the Orlando nightclub shootings, this group of LGBT+ activists have joined many movements across the US from gun control laws to the most recent climate change protests.
Take a look at the camp, confetti-filled, bootylicious demonstration below.
Out here shutting down DC for climate justice. STOP PIPELINES NOW! KEEP IT IN THE GROUND! #ShutdownDC @350_DC @sunrisemvmt @GretaThunberg @mdc_dsa pic.twitter.com/QntcNH6QO5

— WERK for Peace (@werkforpeace) September 23, 2019