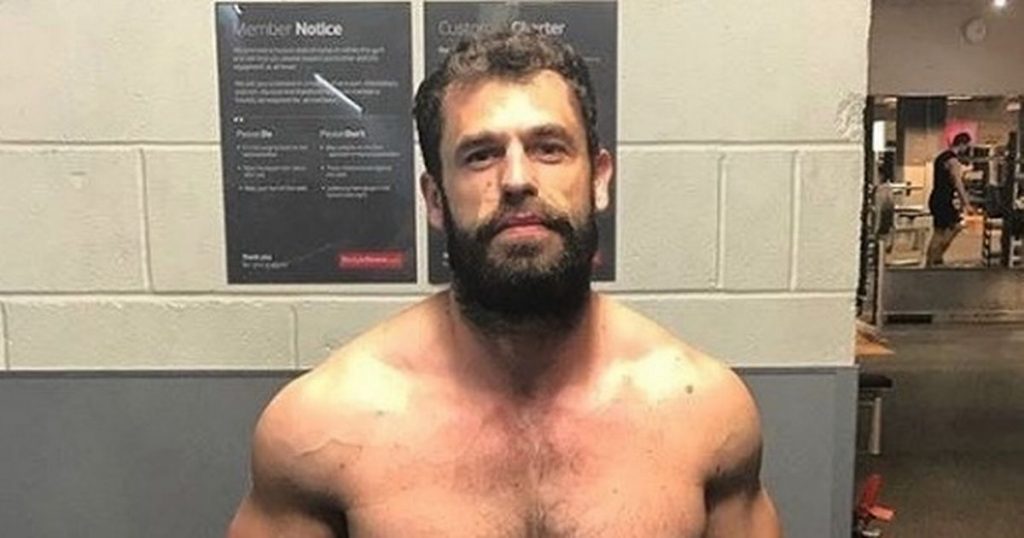 If Kelvin Fletcher was doing it for you on the Strictly dance floor this weekend, the latest leaked footage of the star will probably leave you gushing from crevices you didn't know you had. According to the tabloids, a video of Fletcher "thrusting" his dick at the camera has leaked after he sent it to a WhatsApp group of his friends.
In the video, which is said to have been filmed in the Emmerdale dressing room circa 2016, Kelvin giggles: "Hey up boys, there's nobody in the dressing room so I'm going to have to do it on my own. Here we go." And proceeds to do 15 naked star jumps. Not quite the dressing room content we're used to in the age of OnlyFans, but we'd still probably watch it on repeat until we got dizzy.
Although we haven't seen so much as a censored still, so the press most likely has this on lock. But the former Emmerdale star is allegedly nicknamed the Phantom Flasher for repeatedly rocking out with his cock out. Imagine that being your work colleague; you'd be counting down the end of the weekend. Meanwhile, we're stuck with pig-faced Carol and her "complaint-to-manager" bob.
Earlier this year, Fletcher partook in the Full Monty – a celebrity charity strip show for ITV – and was definitely one of the more body-confident cast.
But if the video actually hits the web, you'll find it here first.