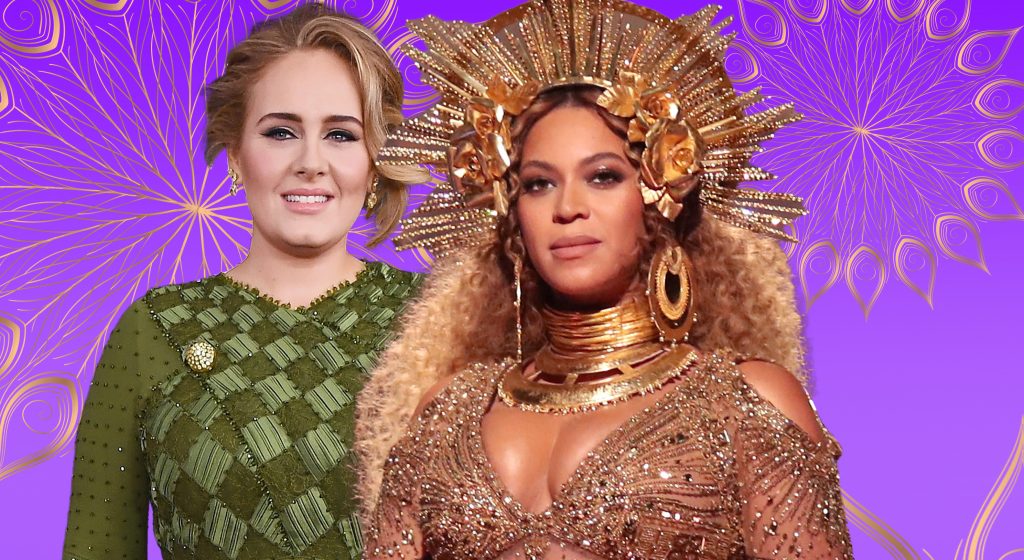 WIG! MY WIIG!
The queen of vocals and the queen of performance have finally teamed up for a duet to end all duets. Beyoncé and Adele have recorded a track for OneRepublic and we're not sure we're even ready. The track also features Chris Martin… on piano – PHEW! The internet was already in agreement that ew, we didn't want Coldplay on the track.
NME writes: The 'Counting Stars' singer appeared to let the news slip prematurely in a video interview filmed backstage at Global Citizen festival 2019. Tedder was talking to a reporter about his band's new album, which is slated for release in 2020, before suddenly announcing that Beyoncé, Adele and Martin all feature on a song together.
"I don't wanna talk…." Tedder is heard saying at the end before the footage cuts out.
Hanging with @OneRepublic @GlblCtzn festival ??❤️ @MaxwellsHouse #PowerTheMovement pic.twitter.com/HyYez2LKyD

— Z100 New York (@Z100NewYork) September 28, 2019
They need to pull a STUNT and drop this on the day of the Superbowl; Jennifer Lopez and Shakira sat there seething.
It sounds like a good idea in theory, (who doesn't love Adele? And Beyoncé?) however, we'll never be fully sold on high-profile collabs until our ears stop bleeding from Britney and Iggy's Pretty Girls. Well, you can count on us to give you our unfiltered, unasked-for opinion when it does drop.