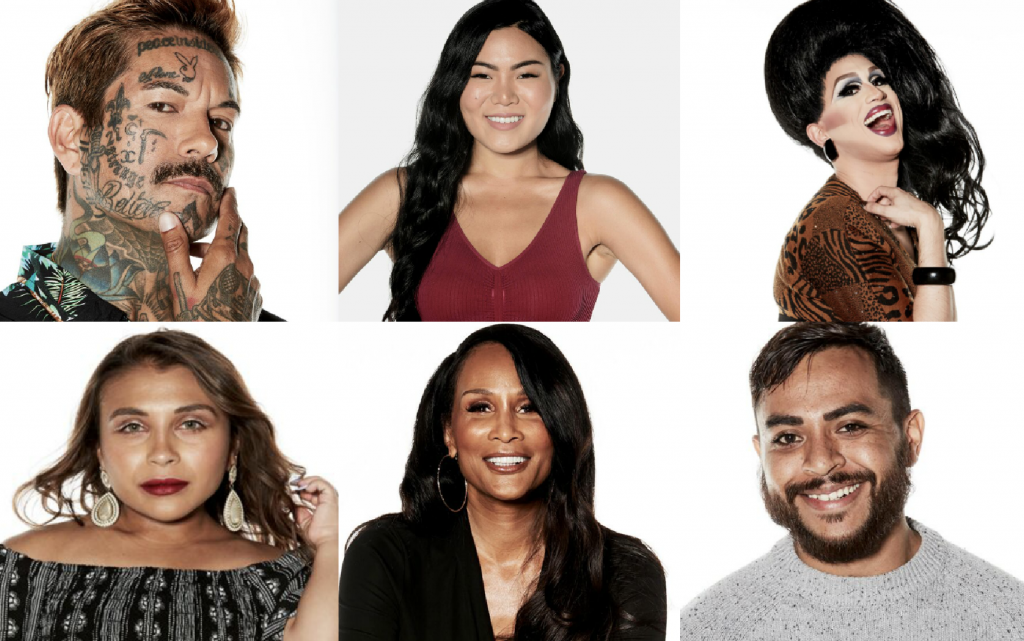 By now we're used to seeing mainstream brands attempt to be inclusive, but The Better Skin Co's initiative does this far more effortlessly than most. You could even say that diversity runs in their blood (or should that be skin?)
The Better Skin Co. was formed by the partnership of queer man and an Uzbekistanian woman, and is represented by a black supermodel, a Latina comedian, a little person and mental health advocate, and a drag queen. So their initiative to provide quality skin "for all people", has been well-tested.
The campaign is fronted by supermodel Beverly Johnson, the first African American to grace the cover of Vogue. Johnson firmly stands behind the transparent inclusivity of TBSCO. "Sometimes when people say that, it's just words," says Johnson during the filming of the #ForAllPeople campaign. "But today here, we all saw it, we feel it, we filmed it."
Inclusivity has a place in the hearts of both of the brand's founders too, "We are both well aware of what being excluded feels like," Murphy Bishop II says, of himself and Natayla, his immigrant business partner.
"When you are excluded, you often don't feel loved. Natalya and I believe in a world where everyone feels loved. If skincare is a small part of that, we want to be a brand leading the charge and welcoming people in. We are skincare without borders."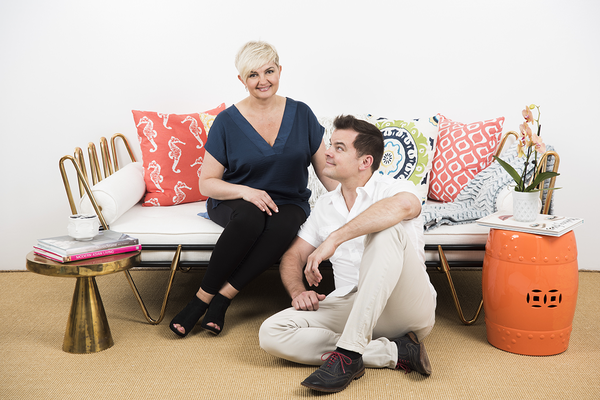 But their latest campaign comes, not only from a desire to include everyone but from their pre-existing diverse consumer base: "Since launching The Better Skin Co. in late 2015, we have noticed that our products are purchased and enjoyed by people of all walks of life, not just one demographic," says Murphy.
"Because of the multi-purpose aspect, we try to include in our core products, they really appeal to a broad base. We have strong, consistent sales from demos such as the Gen X world, baby boomers and even Gen Z shoppers."
Many of the products sold by TBSCO are "all-in-one", and while Murphy is aware that beauty-snobs are put-off by the term, he assures, "We are popular because we are honest. People are busy and it's important to watch how and where you spend your money. Often time a singular product can replace 3 or 4 but the big brands don't tell you that. They want to make more money by selling you more and more."
Murphy and Natayla met when he was invited to her house for Thankgiving, "Wow, it was fate," Murphy tells us, "Along with Turkey she was dishing out her cream. I had no idea she made cream. I took some home, tried it and love it."
After brightening the cream with plant-based actives, they took it to market and were immediately chosen for Wendy Williams holiday gift pick.
Speaking on what drew him to Natayla's cream, "It was honest and pure. She knew the benefit of each ingredient. She knew exactly what problems it could tackle.   It was truly a home-brewed formula made with love, natural ingredients and a touch of good karma."
Well, we could use some love, clear pores and good karma so just slather us in the stuff!
Other familiar faces include comedian Jill-Michele Mele, mental health advocate Dru Presta, fitness professional Raneir Pollard, singer Binx, and drag queen Roz Drezfalez.
*Code: CC25 for 25% off The Better Skin Co. 
*25% off of entire order until July 31st.  International customers products are shipped via DHL and will receive a free Hyalur0nic Serum ($60 Value).