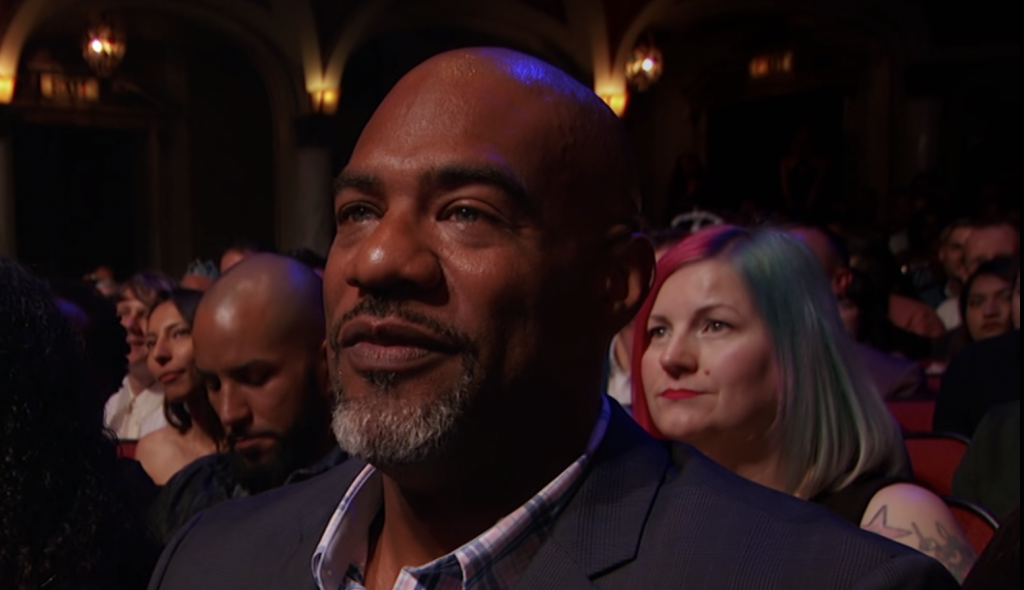 Tuning into the season 11 finale of Drag Race this weekend, we were truly taken aback by some of the outfits; most notably Yvie's "two-faced" look, and Aquaria's winged bodysuit. But what really took our breath away was the cut to Yvie's father.
He's hot. Like, really hot.
Not only is he physically hot, but he's also emotionally sexy too; a Drag Race superfan, (of this season anyway), that plays episodes of the show to his motorcycle club and even sports Oddly's merch; making it even harder not to fawn over him. Beaming with pride for his drag queen son even led him to overcome issues with Yvie's mum and ultimately communicate after 5 years of not speaking.
The kind we hope to also one day call 'daddy'.