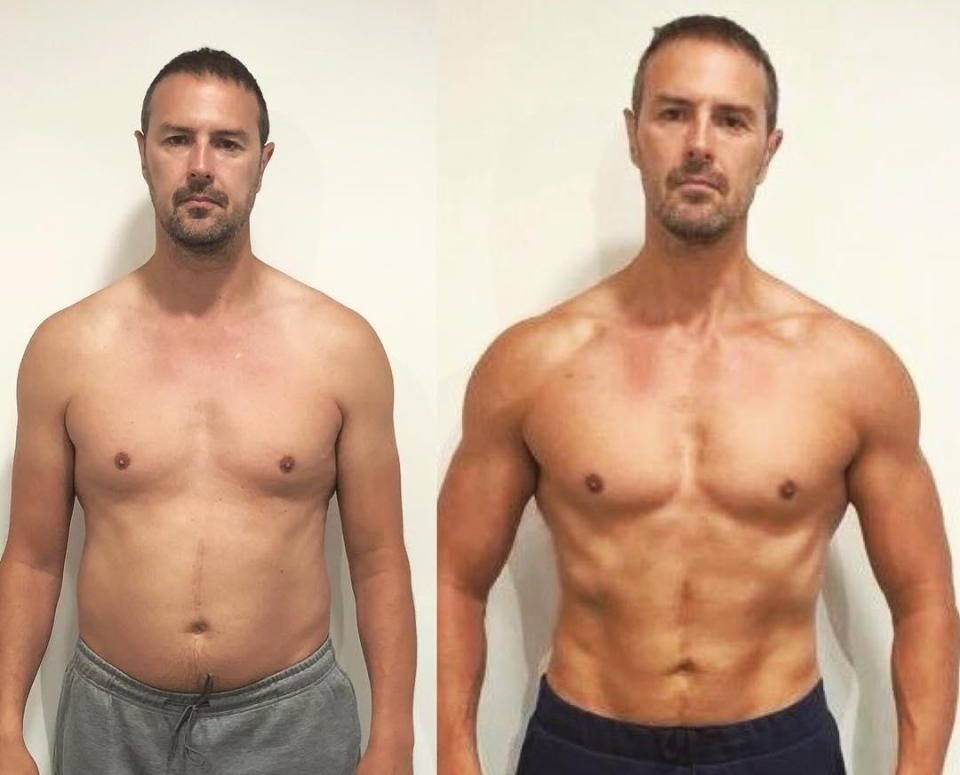 It may only be the 4th of January but if Paddy McGuinness' New Year's resolution was to ditch the dad-bod, then he's pretty won 2019 already.
The Take Me Out presenter dropped a stone and a half over four months last year, and FORGOT to post the pic. Now, how the hell you forgetting to drop a fire glow-up like that?
He also over halved his body fat (from 26% to 12%) and dropped 4 inches from his waist due to a healthy diet and workout regime.
But McGuiness says he's now somewhere in the middle: "I'm now somewhere n between these two pics shape wise, probably more to the first one after Chrimmy! I still enjoy training but I don't fancy stripping that much fat again".
And we actually agree, it's great that he's been working out more, but we think we looks better a little fuller in the face.