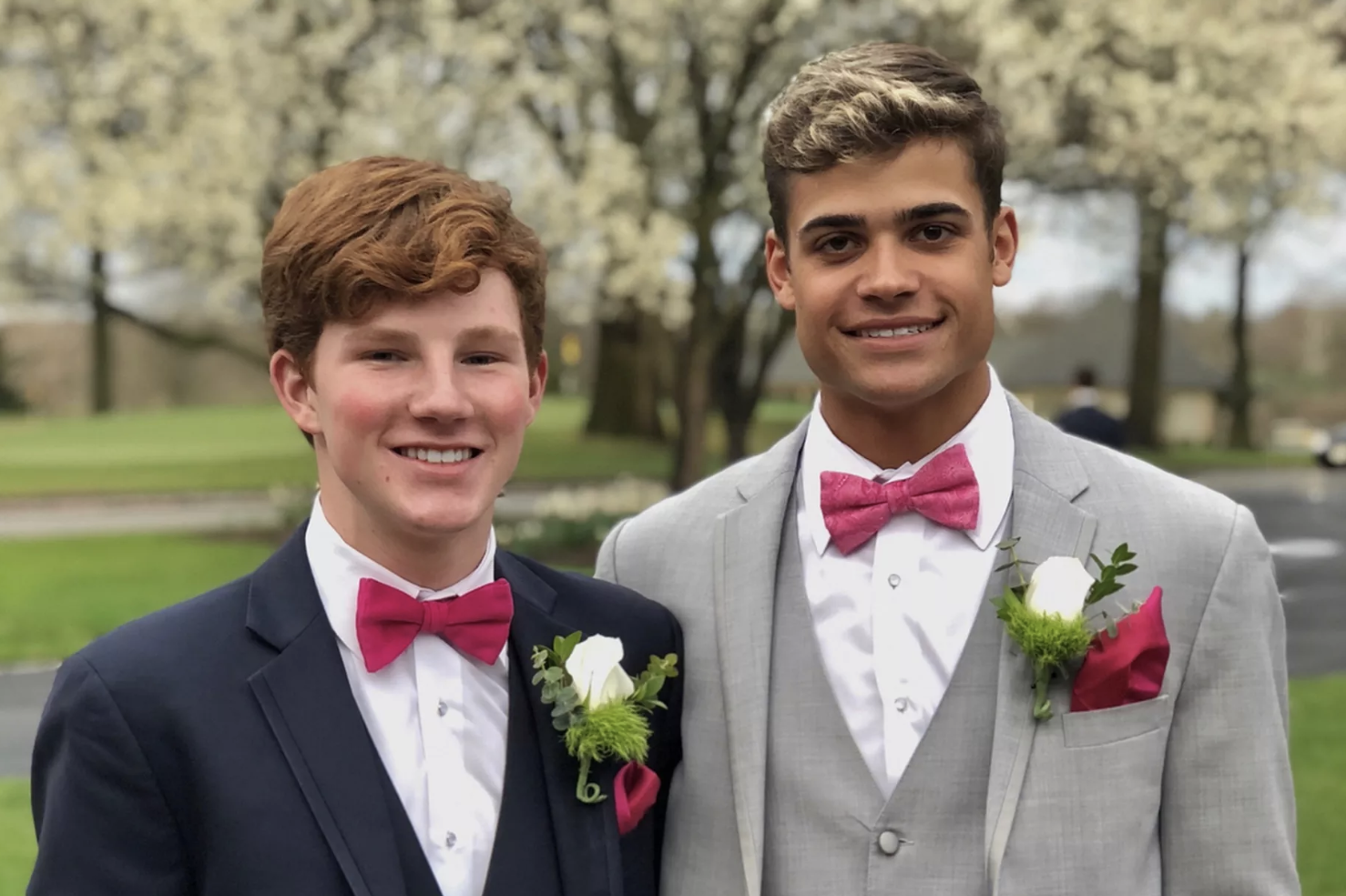 Hunter Sigmund – a swimmer at John Burroughs School, a private prep school in Missouri – appeared to have his shit well and truly together. "But internally, I was a mess," he informs. Despite getting killer grades, Hunter had zero confidence and constantly tried to act straight around his peers until he ended up isolating himself.
The one day, at a Labor Day party in 2016, Sigmund decided to confide his secret in a classmate. Jake Bain, the head of the football team, had come out earlier that year and while had been met with his own obstacles in coming out, was an ear for Hunter. And thus Hunter took the opportunity to chew it off in a two-hour conversation. One of them D&Ms (deep and meaningfuls), when you're licked at a party, init.
"After years of trying to suppress my sexuality and the pain associated with my fear of coming out, I felt freed," Sigmund writes in Outsports. "Being my entire, unfiltered self for a night with Jake gave me a glimpse of the other side. The side that was filled with happiness, support, and love."
Jake and Hunter then became boyfriends, with Jake turning up to Hunter's swim-meets to support him. His swim team soon figured out that the two were an item, and offered their acceptance and support too.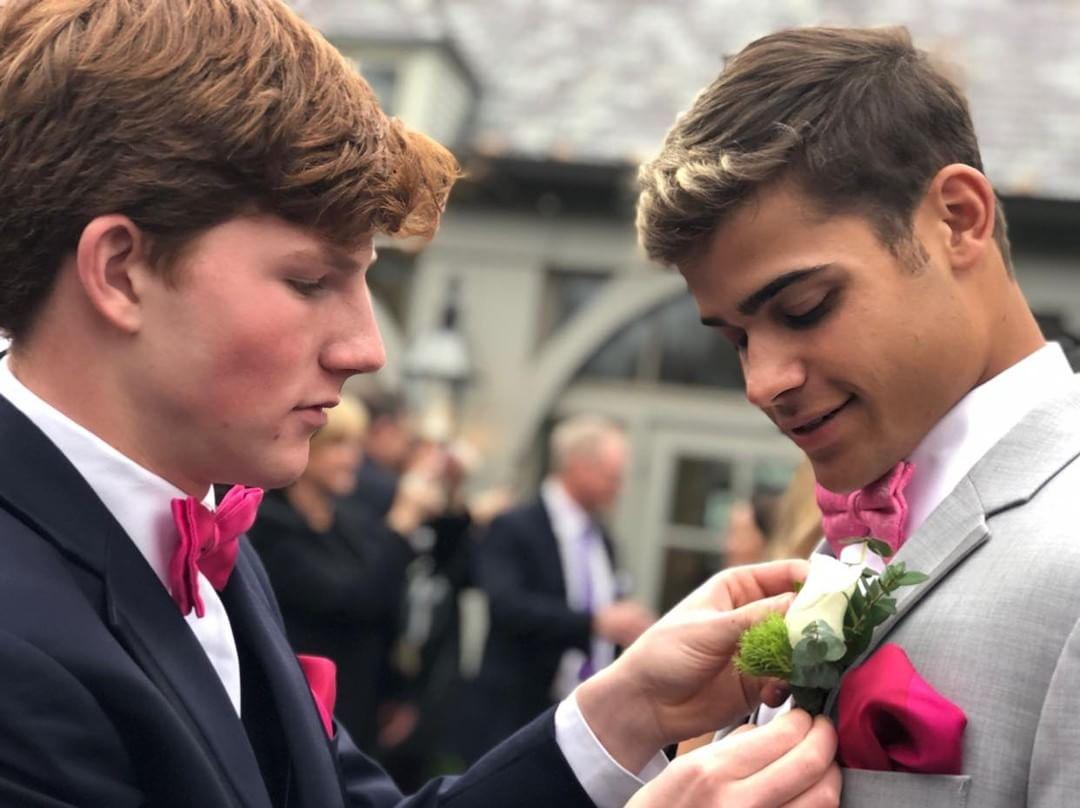 When Jake initially came out, he was met with a protest from the tired-ass homophobes at the Westboro church. But the protesters were met with anti-protest protestors, compiled of over 100 students, friends and family who supported him.
Jake and Hunter then went on to go to four dances at their school as a couple.
"We have been the only openly gay couple at Burroughs since I've been here, but it isn't a problem at all at our school. People treat us the same," wrote Hunter.
"It is nice to be able to go to prom with whoever you want and not have to worry about what other people might think."
The two now attend colleges in different states, but talk regularly. We certainly hope a little distance doesn't get in the way of this adorable couple – they've overcome a fair bit already!
Got a story? Tell us! We wanna hear about your meet-cutes, disastrous dates and gay societal commentary.