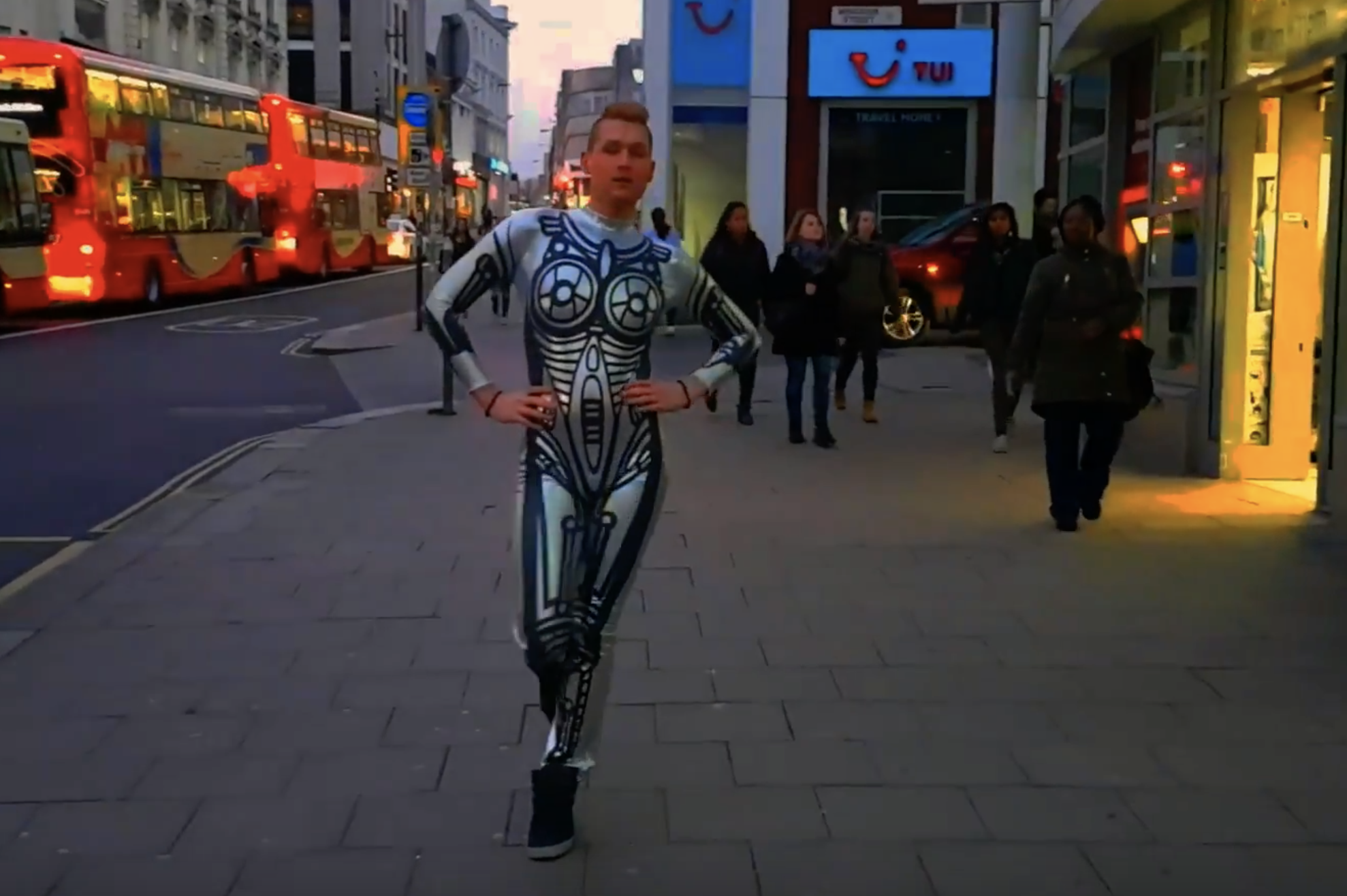 Ooh, sister got a budget! Was our first thoughts when we eagerly checked out Danny Go-Go's latest song 'Freak!' on YouTube. (We sometimes pop by on a rainy Tuesday to help us through the week). Viewers are immediately thrown into a futuristic world that rapidly evaporates before we see Go-Go wrapped in tin foil standing in the middle of Picadilly Circus, while Bob The Drag Queen sits at home screaming: BITCH, STOLE MY LOOK.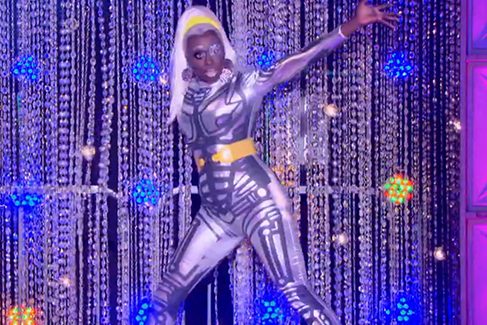 Although we think it's safe to say, this queen isn't cinched. In a one-shot mince through the streets of Brighton, Go-Go exorcising choreography with the same precision and energy as Britney after her meds.
Aside from Danny's toe-curling, mumbling voice (even when autotuned), the actual production of the song, isn't that bad… Something that you'd get from the likes of Lisa Scott-Lee. As lyrically deep too.
But sister, we gotta call out those earphones. If you've got the balls to walk down the high street in a skin-tight silver one piece, you can play the song out of a speaker.
As the song comes to an end, Go-Go passes a trash can that reads: Bin Your Butt Here. And we think it's pretty sound advice.