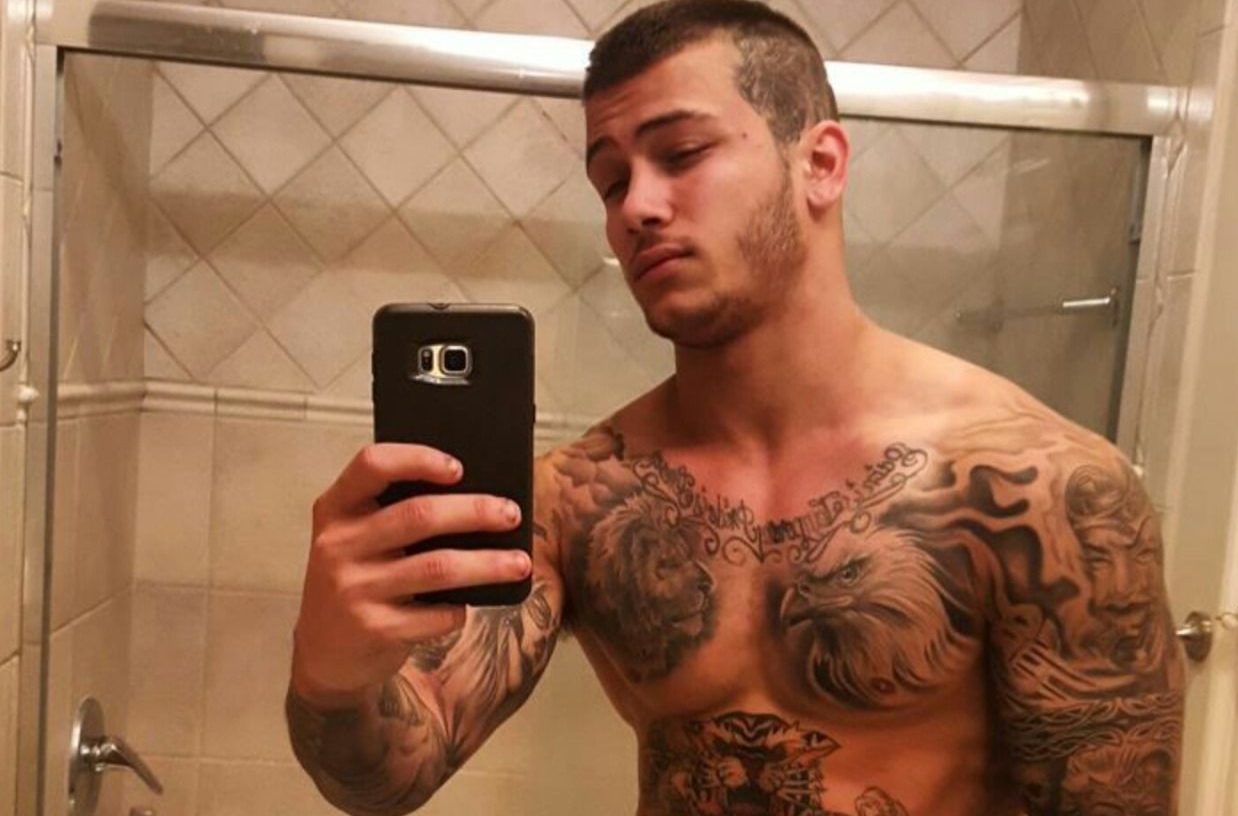 Back in 2014, then-bodybuilder Michael Hoffman went viral with a string of sexy NSFW videos. After blowing up online, Hoffman went on to sell the tapes (under value) to a porn company that made a shit ton off them.
At the time there was a lot of speculation surrounding Hoffman's sexuality; who despite presenting as straight often gave himself the finger in his videos. Viewers eagerly awaited a video with a guy, while the closest they got was a straight jerk-off sesh.
A year ago Hoffman confessed that his life was "fucked" since making the videos, claiming he couldn't get a job or a girlfriend. Although, we're assuming that doesn't bother him any more as this current video has been shared over 70,000 times on Tumblr.
And he finally gave his audience what they wanted. Sort of. Hoffman gets a massage [NSFW], and yes, there's a very happy ending. Though the video is largely circulating on Tumblr, we know that some you can't access that without an account, so we tracked it down on PornHub.
Although his first proper venture into gay-4-pay saw him getting sucked off by a guy, and despite Hoffman claiming it as "the video you've all been waiting for", it didn't quite have the same reception. (And if you watch it [NSFW] – you'll see why).
While there's a market for amateur stuff, we wanna see him bang on a bigger budget.