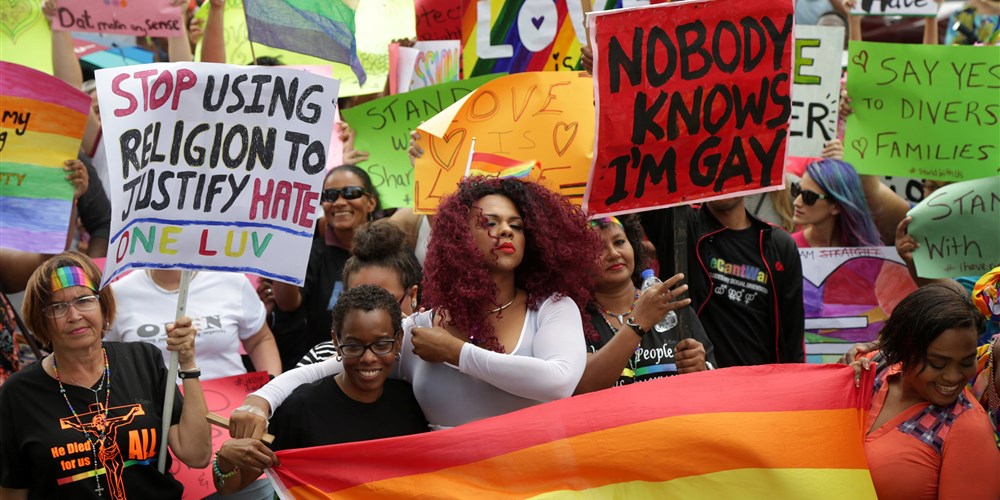 In a landmark court case, the High Court of Trinidad and Tobago has banished it's buggery laws where those convicted could spend up to 25 years in prison.
Just over a year ago, activist Jason Jones filed a suit to have the laws voided so that could obtain freedom of expression and have his rights to privacy respect, and the court found in his favour. Meaning that, while the laws against sexual assault will remain, the state cannot prosecute gay men for their sexuality.
"I am doing this for the betterment of our nation, and for our future generations," said Jones last February.
BREAKING NEWS – Trinidad and Tobago's High Court rules in favour of Jason Jones; rules that T&T's colonial-era buggery laws are unconstitutional and the state cannot impede the rights of homosexual men and anal sex. Another ruling expected in three months on the issue of consent pic.twitter.com/F2vBhr6l6E

— Kevz Politics (@KevzPolitics) April 12, 2018
Naturally, the bigots attempted to rain on our parade. "Same sex marriage is a cancer," said the group T&T Cause. "We must keep the buggery laws, if it is removed it is a slippery slope to same-sex marriage."
Oh yes, like a walking through a mudslide in stilettos.
Last year, Prime Minister Keith Rowley supported the decision, telling parliament that "regardless of who they sleep with", Trinidadians should have the right to live free of voilence and harassment.
Despite the decision, it remains unpopular with a large amount of the population, who experience unreported hate-crimes and homophobia daily.