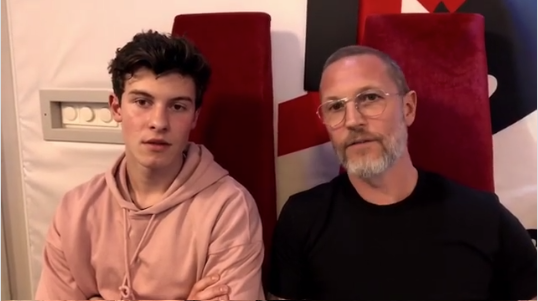 It can be a daunting venture to interview a celebrity, but Swedish radio host Martin Bjork clearly has no nerves whatsoever.
In the world's most random interview, he asks pop twink Shawn Mendes if he can have a whiff of his armpits. The request comes after a series of playful questions, including "what's the last thing you want to hear in bed?" and "what part of your body are you most proud of."
Being a team player, Mendes agreed to let him snozzle his nozzle. Whatever sells your records floats your boat.
Many celebs would have frozen or passed, so we say fair play for getting into the spirit.
"Fuck, that was amazing," exclaims Bjork post-sniff.
But honestly, our favourite part is when the host says: I need a TOONG SCROPPER.