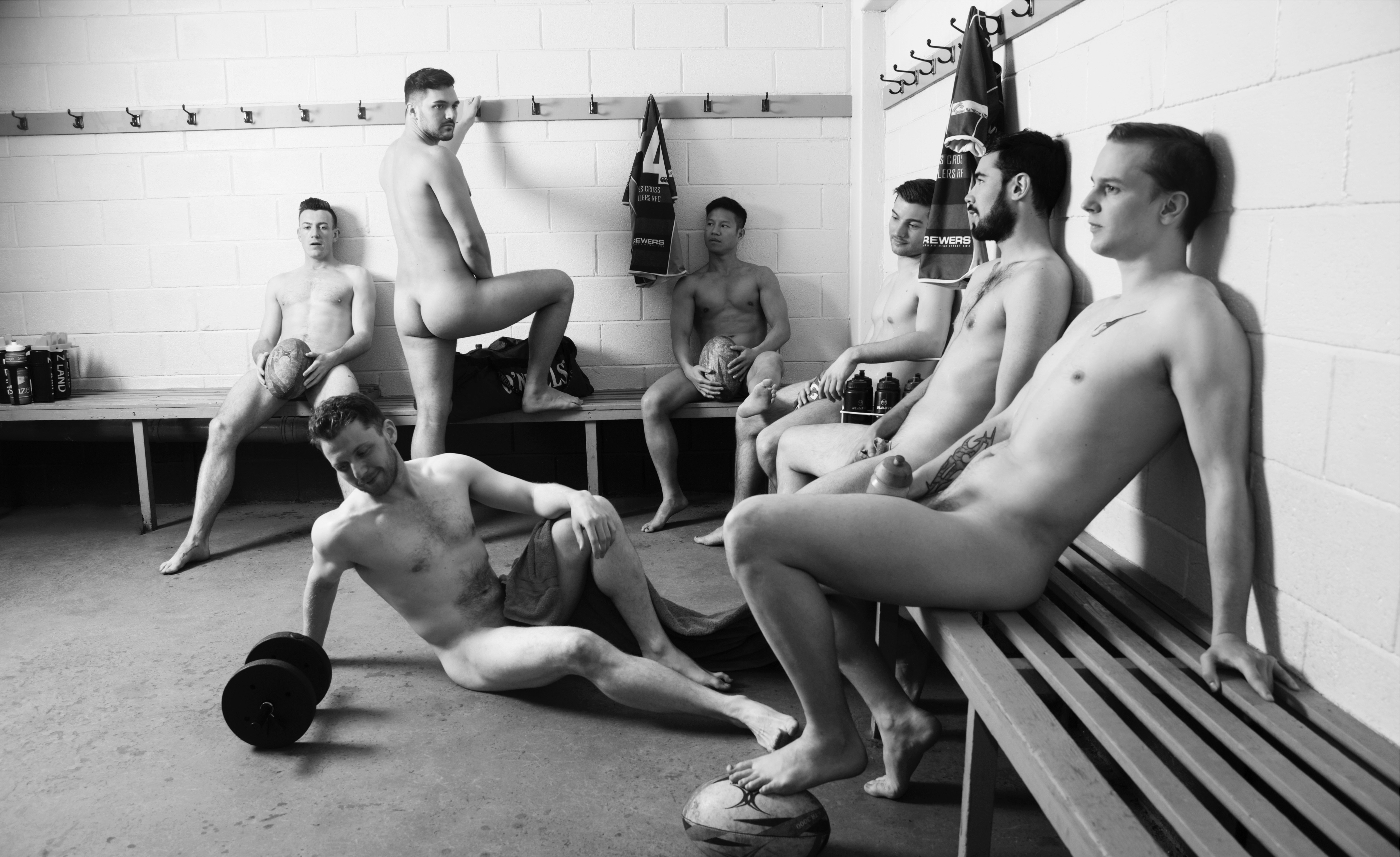 Six rugby teams from around the UK, decided to ditch their kits in order to raise awareness for inclusive rugby, and guys checking themselves for testicular cancer. Well, we do love having balls in our hand – even if they are our own.
The teams joined forces with the Balls To Cancer charity, to get their tackle out in the locker room (and the showers, and the pitch, see where we're going with this?)
Monty McKenna, photographer, noted the players "didn't need much encouragement" to get naked. Why would they? They're gay men taking their clothes off 😉
Check your nads and order your copy HERE.