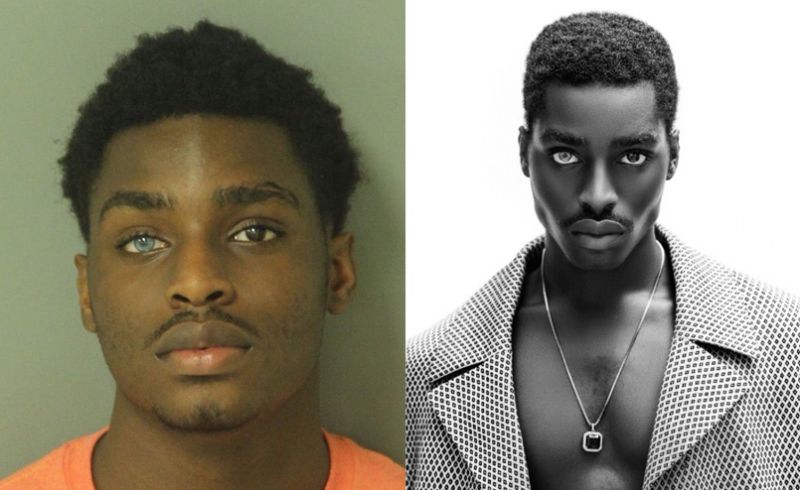 Jeremy Meeks made viral history when his handsome mugshot went viral and landed him a contract that had him wearing huge labels such as D&G, Versace and Philipp Plein. (Well, that's before his leaked dick pic, raised his profile even more).
And it seems like Meeks has started a trend (apt seen as he's part of the fash pack now), as another criminal, nicknamed 'Prison Bae' has followed in his footsteps with his mugshot going viral, again with striking eyes; this time, one blue and one brown. But despite comparisons, Mekhi Alante Lucky – his real name – has suggested he's wanting to carve out his own identity:
"I don't want to follow in Jeremy Meeks footsteps. I don't want to follow in anyone's footsteps. I want to go even further than he is going and be even better – you know do my own thing. I just want to continue modelling and do as much as I can. I really enjoy it – it's fun."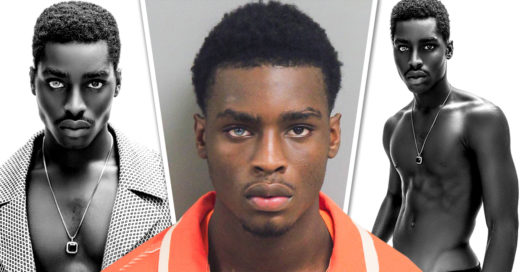 Lucky was arrested for driving and speeding a stolen vehicle, although was also arrested last year for assaulting a woman, breaking and entering, and violating his parole. But he admits that he's not proud of his mistakes, rejecting the nickname 'prison bae', and is using this opportunity to brush his act up:
"This is a big chance to turn my life around so that's why I want to take it and make the most of it," he revealed.
"I want to work hard and make sure I stay with it. But the thing with the hot felon name – I've never actually been to prison in my life, I've never had a felony so I'm not a felon."
And to be fair, he has a point – as 'Jail Bae' sounds a little too like jailbait.