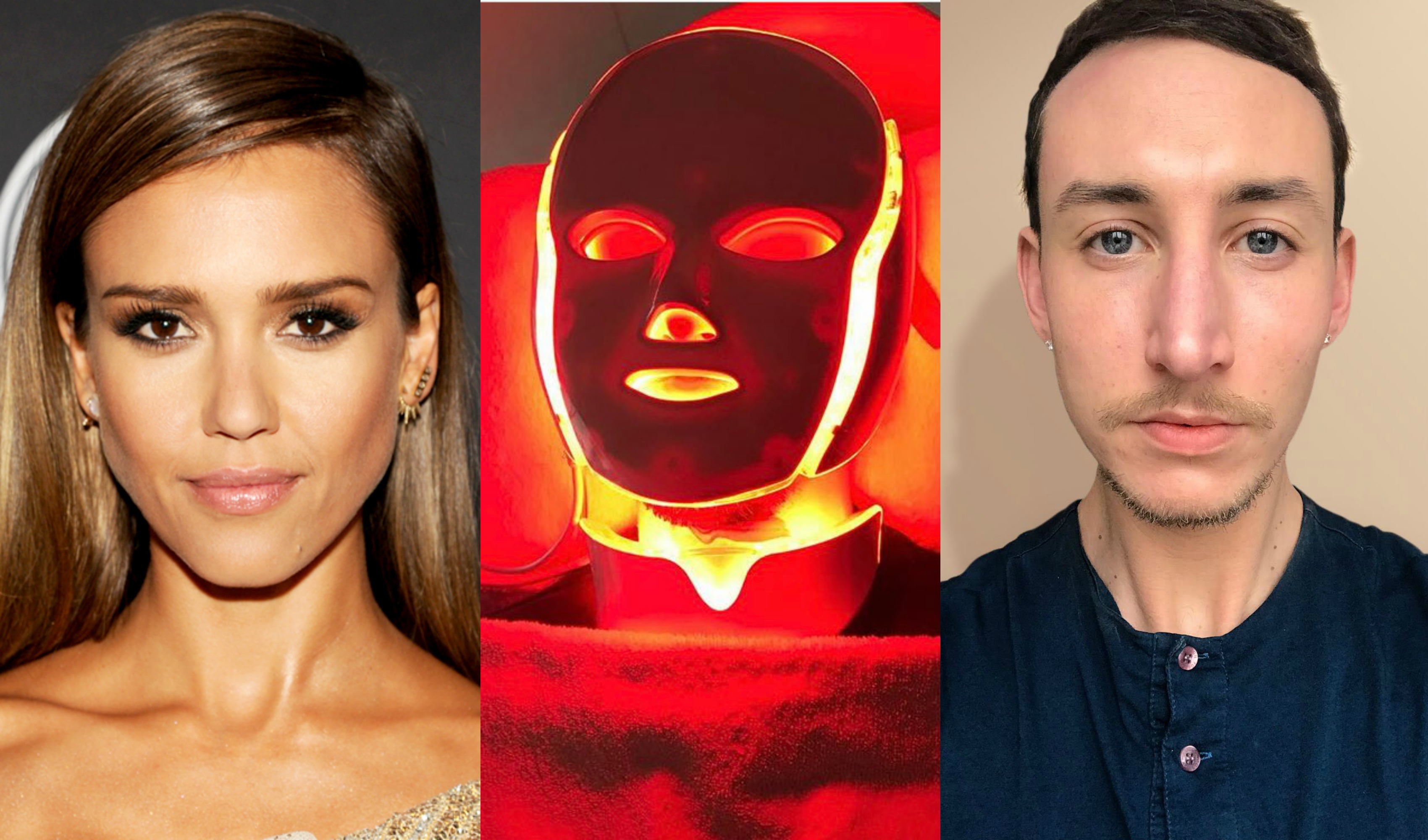 There's a new beauty fad that all the celebrities are jumping on board – and we want in. Listen, if it's good enough for Jessica Alba and Kourtney Kardashian it's good enough for us (and you). With that in mind, we booked in to a treatment at Covent Garden's celeb haven Clinica Fiore. The LED Facial looks like something you'd see on a far-fetched episode of Nip/Tuck. WANT.
The Science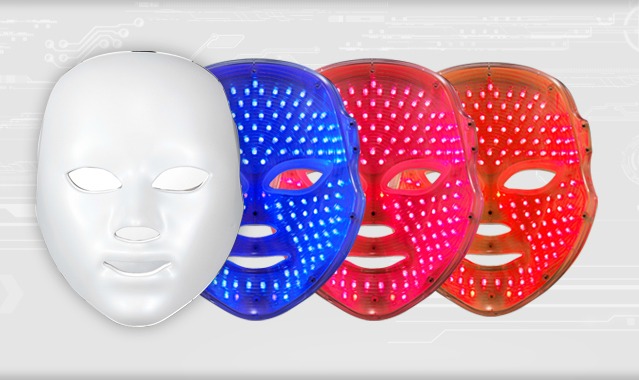 The mask comes in three colours; red  for collagen and elasticin reproduction; using a deep penetrating wave length to strengthen the skin. Blue for acne and blemish treatment; which creates free radicals that are absorbed by molecule porphyrin – the bacteria in acne – and in turn, kills them. And amber for red and blotchy skin.
The Treatment
When you arrive, you'll be able to discuss which colour mask will be most beneficial for your skin-type. I'm going for the red, as after losing a bit of weight in my face, a little collagen-plumping in just what (Madonna's) doctor ordered. My crazy schedule got me looking like tired-ass showgirl too.
The beautician starts off with a skin cleansing so that the skin takes to the treatment as best as possible. Then you get a light Glycolic peel to kill off any dead cells (don't worry, it's nothing as severe as Samantha Jones' chemical in Sex and the City). Then they infuse Hydra8 b5 hydrating serum using a pure Oxygen hand piece; which is basically oxygen being pumped into your skin by an electric toothbrush.
The mask then goes on for 20 minutes, covering the neck and face. Then it's down to you; have a nap, obsess over a boy or think about what outfit you're gonna wear with your new face… There was some slight discomfort where the mask sat on my giant hooter, but as it's made in one-size it's nothing that can be helped. And nothing that wasn't worth it in the end…
The Results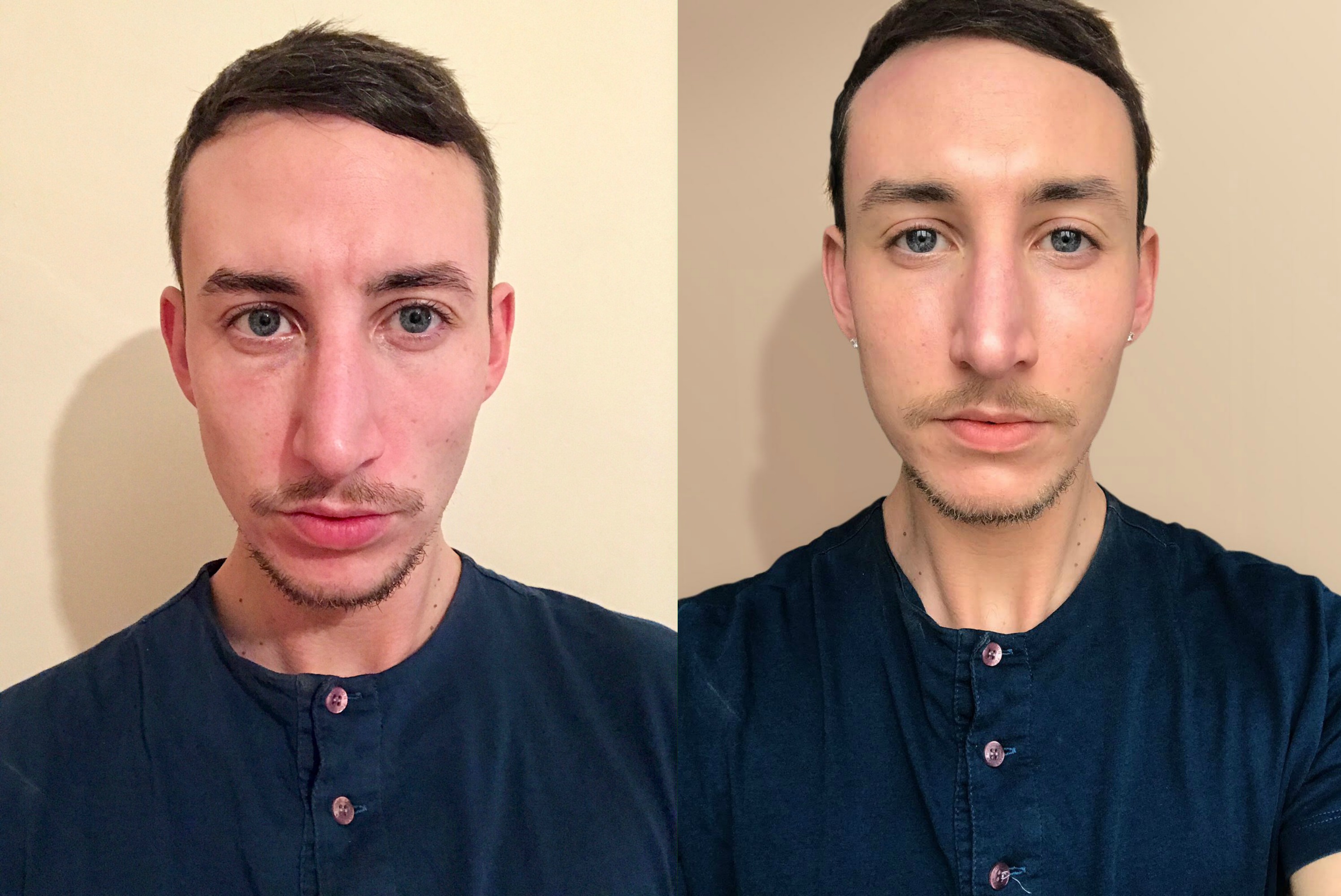 As my skin wasn't terrible before, the initial reaction was skin that felt smoother than the Queen's toilet paper, and looked it too. A light layer of redness fades after 15 minutes but I was already looking more fresh-faced. Once it had settled and you could see exactly how rejuvenated my complexion was; fuller cheeks, tighter skin, brighter tone. Great for dehydrated, winter and worn skin (and I had all three).
Unlike a normal facial there were no breakouts whatsoever. In fact, I went to a work event that evening – and the first thing she said was, "have you had botox?" I chose to take this as the highest of compliments. Although, the biggest shock came the following morning when I was nursing the WORST hangover of the year (so far), and I looked in the mirror to see no burrowed lines, no sullen cheeks, and no paleness. I swear if I could afford to look like this every morning, I'd do it in a heartbeat.
I have a facial every couple of months at Clinica anyway, and while they're great for extraction and abolishing blemishes, I'll replace those visits with the LED treatment just because I felt like the collagen treatment takes the rejuvenation and that 'flawless' look to the next level. It's obvious why celebs are flocking to the non-surgical treatment.
LED Facial starts from just £50. To book yours, call: 0207 240 8600. Or book HERE.