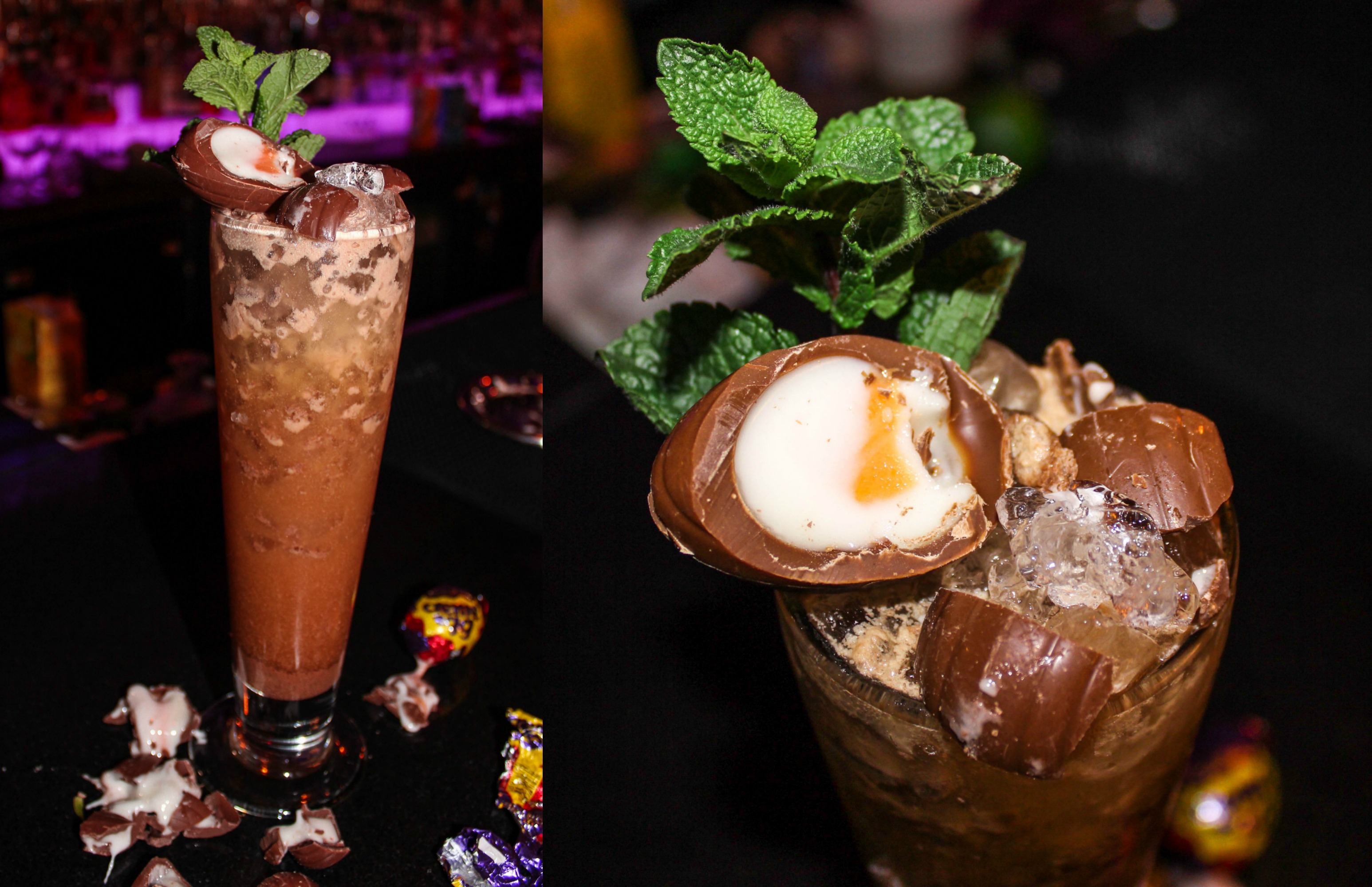 Easter generally stops being fun when you're a kid; no more egg hunts, or stuffing your face with chocolate (without the guilt anyway).
Well, until you realise it's a four day weekend, which gives you an extra two days to get absolutely mortal. But now there's a way that you can combine the two! Creme Egg are bringing a delicious blend of chocolate and alcohol to a number of London venues, so that you can feel nostalgic – whilst getting tipsy too! AMEN. Because, let's keep it real, there's enough calories in booze and deserts for us to only have one; until now…
The cocktail, which is made up of rum, chocolate liquer, and smashed up creme eggs is available at Bar Soho, Jewel Bar, Ruby Blue, Shadow Lounge and The Village! How egg-citing, and what better way to kick off the post-work drinks on Thursday!
Available from now, all the way through Easter weekend!
OR… Alternatively, make your own with our tasty recipe:
 25ml Bacardi Carta Blanca
25ml Marie Brizzard Chocolate Syrup
Sprig of mint
25ml 1:1 Gomme (simple syrup)
Dash of lime juice
25ml of soda
1 Cadbury's Crème Egg
Crushed ice
Then simply, crush mint and place in glass with other ingredients. Stir with crushed ice, top with more ice and garnish with ½ egg and mint.