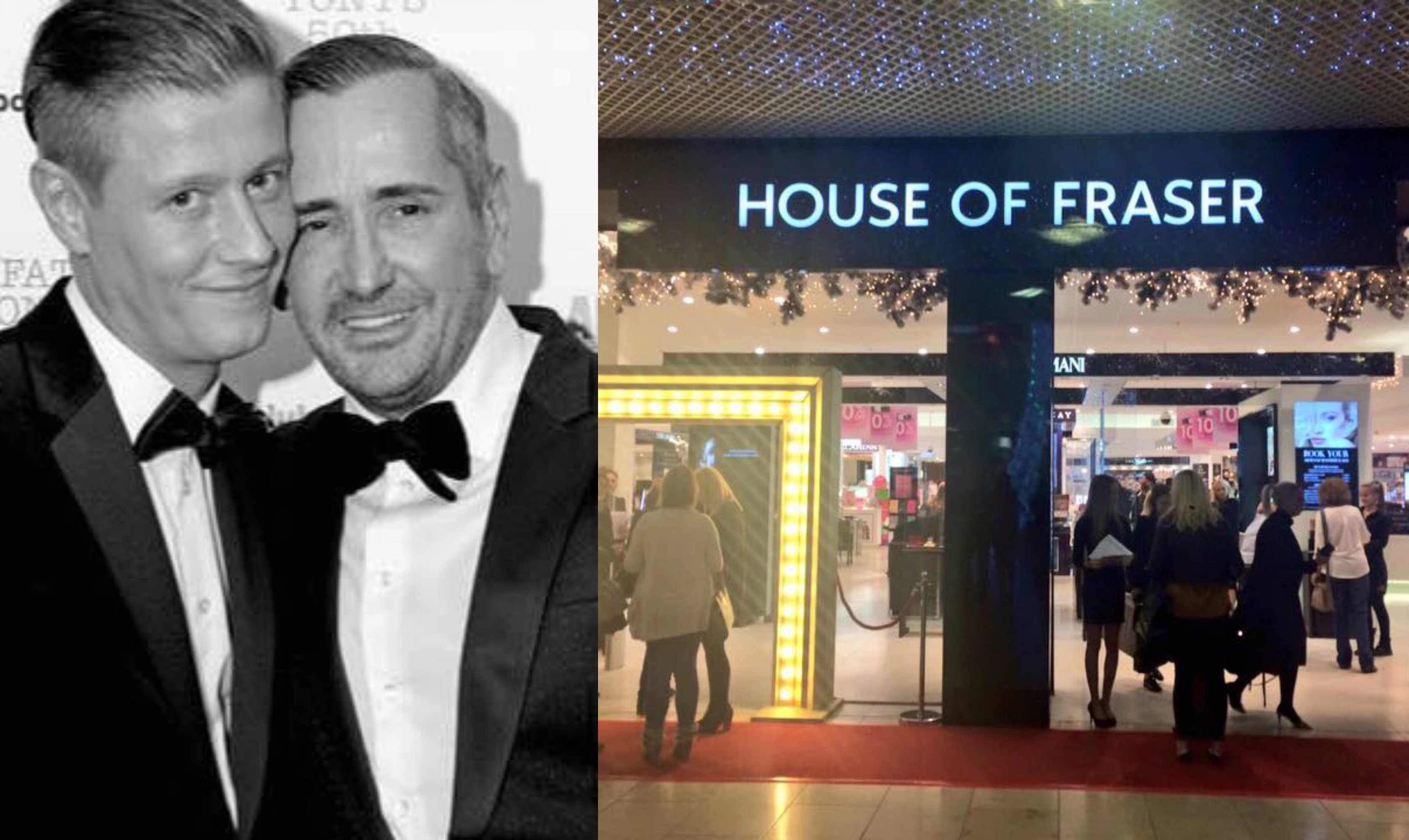 Earlier today, London DJ Fat Tony and his fiance David were engagement shopping in House of Fraser, (Victoria), when they received "unacceptable behaviour" from the members of staff. Fat Tony tells Cocktails & Cocktalk:
"It started with one girl who was staring at and laughing at us while we shopped. I ignored her at first, but after a while she continued to brazenly smirk and talk about us. So I walked over to her and ask what her problem was…"
"I ain't got no problem with you." The young girl, Kemmi, replied.
"It was obvious that she had an attitude towards us being a gay couple, before a security guard came over to defend her, calling us "batty men". So I immediately called the manager, Miranda, who also said she "ain't got no problem" with us, while she smirked and kissed his teeth. And the shop assistant Kemmi, continued to loom over us and laugh as if nothing was going to happen anyway. Miranda also said she would need to look at the CCTV and that there was nothing she could do at this time." How's that for customer service?
"Within seconds we were surrounded by three big men that worked at the store, who continued to laugh and intimidate us, while the manager did nothing – not even ask them to leave the shop floor, or step away from the situation. After asking for a private place to talk we were then told that we would be asked to leave the store if we didn't calm down. After asking for the shop assistant's name, Miranda refused to give it to us, before finally telling us but nothing more.
"As I'd told staff recorded the insults on my phone, the security guy told us to "get out of [my] store, before I smash your fucking phone" and kissing his teeth."
**UPDATED: House of Fraser have released this statement regarding the incident:
"We are incredibly disappointed to hear that a member of our staff has allegedly been abusive to a customer. We take these allegations extremely seriously and are currently investigating thoroughly. At House of Fraser, we do not tolerate any type of verbal or physical abuse."