Another runway show, another model flashing his peen. Well, almost. Following the somewhat controversial – and to be honest, totally shit – catwalk show from Rick Owens last month, Art Hearts Fashion sent this stud out during Mercedes Benz Fashion Week doing the forever-sexy crotch grab, although minus underwear.
Now this is where it where it differs from Rick Owen, not only are Art Hearts Fashion raising awareness for the AIDS Healthcare Foundation, but you can actually cast an eye over the model without your tear ducts weeping for mercy.
And if there's two times we support nudity, it's for a good cause, and when they're fit.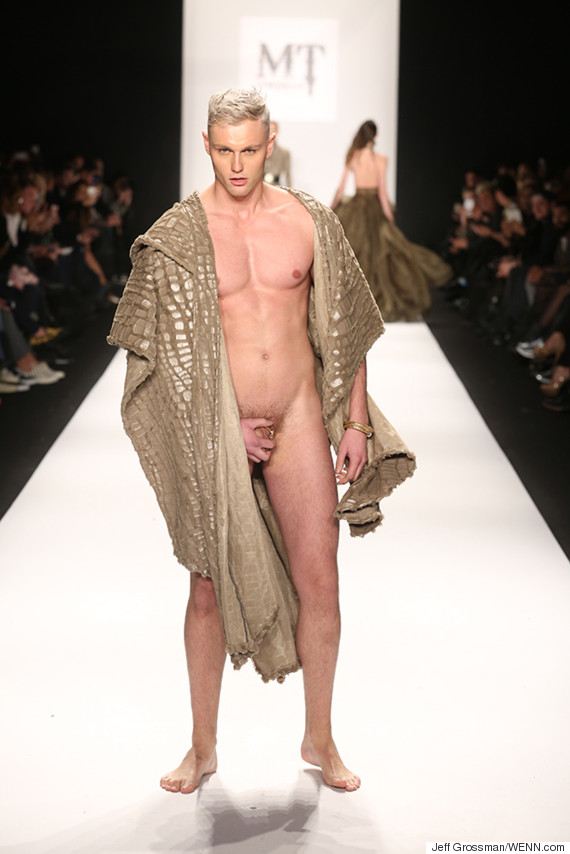 What do you reckon? An outfit for Tuesday nights down G-A-Y Late?