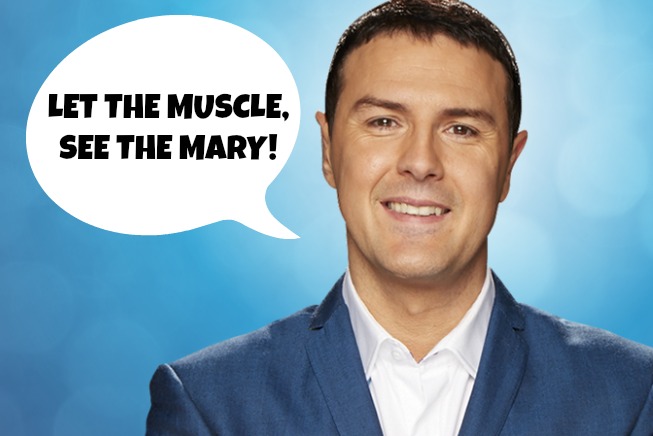 As an avid Take Me Out fan, this is something I'm very opinionated about. The ITV show where 30 contestants chose whether to keep their light on (up for it), or turn their light off (definitely not up for it) for a potential date that comes down the love lift, are debating a gay version after host Paddy McGuiness has said he has "asked for a gay version". Once a match is made, the couple jet off on holiday to fictional destination Fernandos (set in various locations around Europe).
After watching Take Me Out: The Gossip, we soon found out that all the couples matched on that week's show will share a villa over the time of the holiday. Enter, problem 1 with the gay version. I ain't saying gay people are promiscuous (lol), but you don't think they aren't gonna hit on someone else's date if they think they're hotter than their own?! Please. Hot country with copious amounts of alcohol, we all know what goes down at Gran Canaria Pride.
Not to mention them hitting on other contestants! The green room would be more like a dark room and who knows what would be going on under those buzzers. Cut to a guy coming down the Love Lift, and 17 lights go off because they've all shagged him already. A pair getting off with total strangers in Fernandos because they've quickly found out they're not compatible in bed. It would be SO much drama! Which is precisely why I say, bring it on!
Paddy went on to tell Jonathan Ross that "it's up to the powers that be" whether it does go ahead or not.
Take Me Out (The Closet), perhaps?