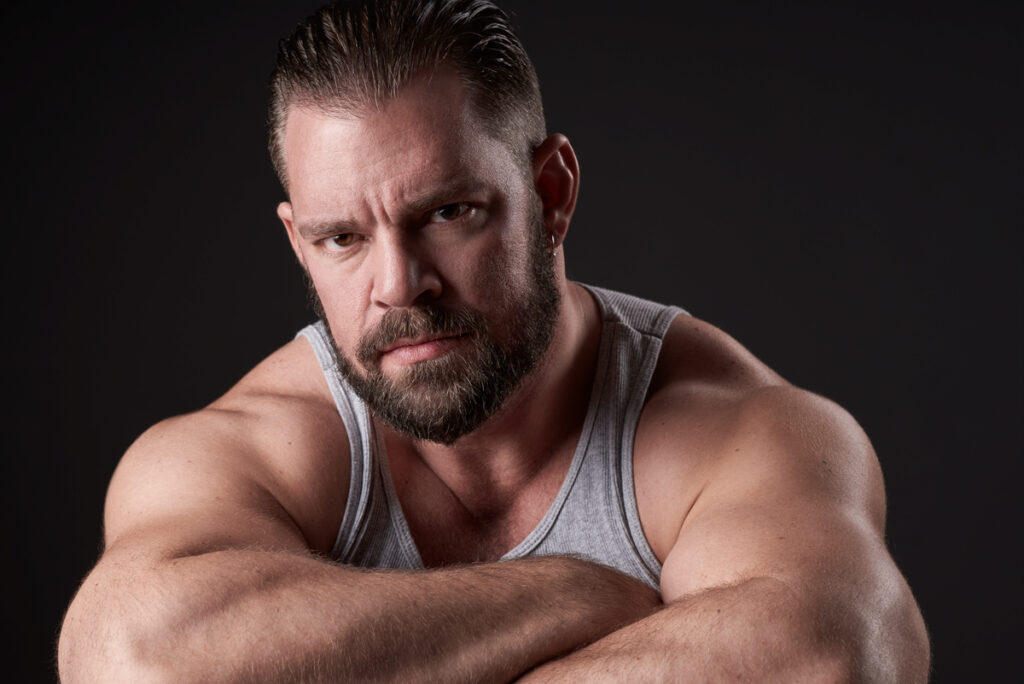 Stuntman and actor Derek Russo certainly puts the D in daddy. The all around beefcake showed off his massive chest in the Creepshow series' latest Holiday Special but he's been happy getting his shirt and kit off for years.
In fact back in the year 2000 when he was just a goatee with muscles – a baby daddy in training, if you will – Derek got completely naked (and hard) for Playgirl magazine.
We've found some of the unearthed photos and collected them here. Featuring Derek ass up in a hammock, pouring Evian on his cock (maybe it was thirsty), biting an apple temptingly (get it), and him looking down at his hard and ready dick, almost as if he's waiting for someone to do something…
Talk about Y2K nostalgia.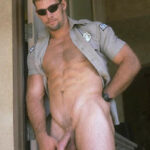 WATCH: Actor and stuntman Derek Russo showers off