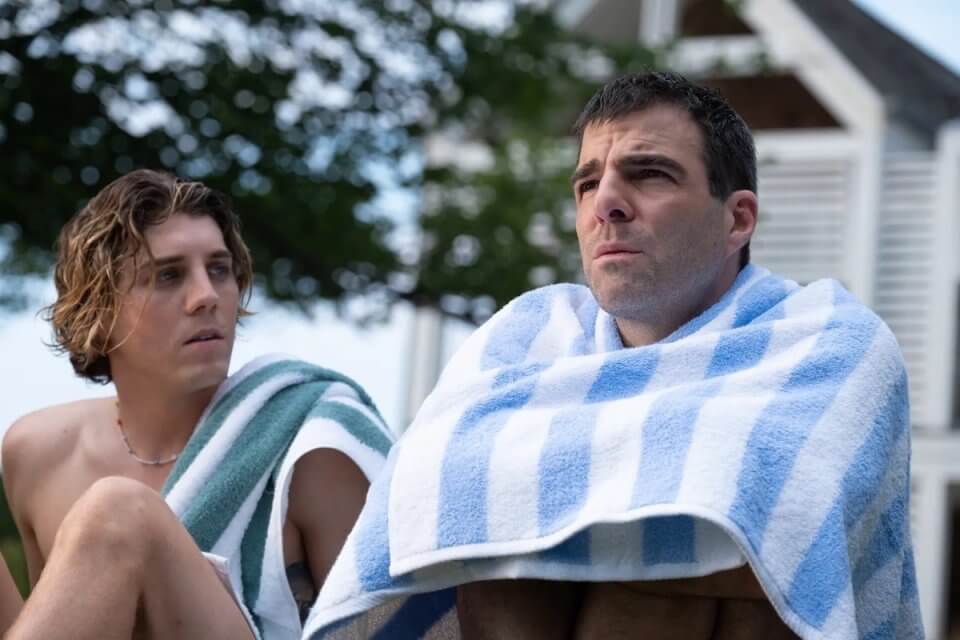 Zachary Quinto's new movie promises to be the messy screwball Grindr comedy we always dreamed of. Down Low stars Zachary of Heroes of fame, a 50-something gay man on the verge of a nervous breakdown following a divorce. Enter Lukas Gage, a free-spirted sex worker who helps Zachary get some perspective by giving him a blow job during his massage.
Determined to have fun in his life again, Zachery lets Luke be his gay sherpa guide into the dark and twisted world of Grindr, where he lands a hookup with a handsome stranger. Unfortunately things don't go as planned and instead of a happy ending the hookup winds up… dead.
RELATED: Zachary Quinto is Looking TIGHT in his Speedos
The trailer has already set gay twitter ablaze and everybody is talking about *that* scene. Hey, we can't blame Lukas Gage for getting down and dirty with Zachary Quinto, he has some serious Zaddy energy.
Lukas has described the film as an unhinged take on Pretty Woman. "Originally, we really wanted a fast-paced, f**ked-up rom-com. But it was always about two very different people that are in this larger-than-life, crazy circumstance and what they learn from one another within this 24-hour period," Gage told Vulture.
"There's a little bit more heart in this version. It was needing a little bit more of a soul and a little bit more redeemability from the characters."
Down Low will be streaming from October.

WATCH: Fuzzy Jake gets a rub-down from masseur Luke