Over the weekend a photo 'popped up' on X (formerly Twitter) of Andrew Garfield "vacationing with friends in Italy" that made hundreds of thousands of users do a double-take. Including us.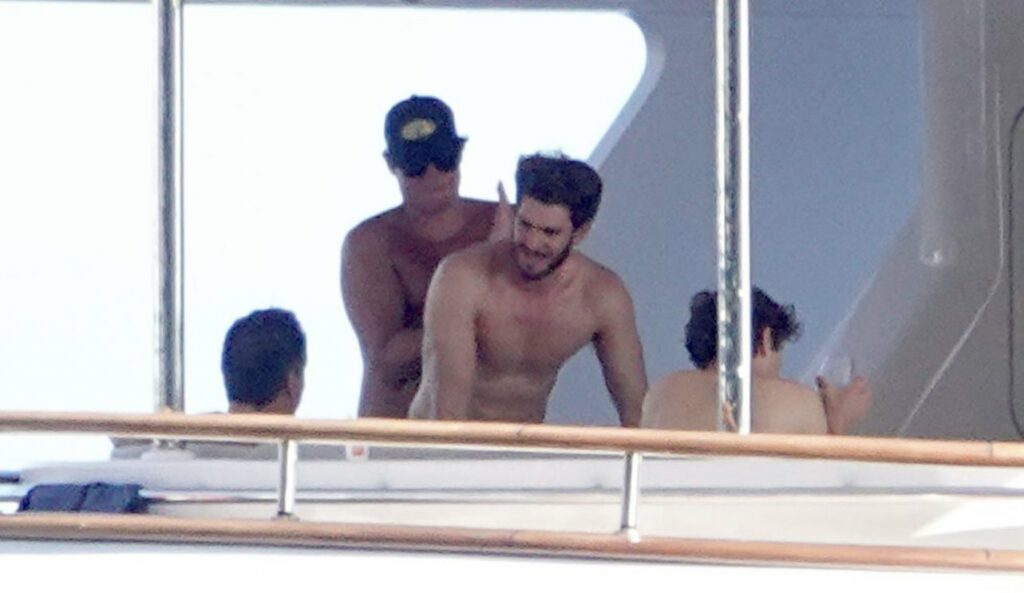 If we have to take an educated guess, we'd say that Garfield's friend is either rubbing in sun cream, helping with a chop massage, or ploughing Spiderman from behind. Yeah, sorry, we're really not that educated on this.
Whats with all the Spidermen getting backshots these days?? pic.twitter.com/tlS0EoGs7y

— Vec (@YungVec) August 6, 2023
Needless to say, the tweet racked up over 250,000 likes, and has tens of thousands of responses.
Andrew Garfield "vacationing" 😭😭😭 pic.twitter.com/GEIg11jKAW

— 44 (@MOBBIN44) August 6, 2023
Now if you're looking for a Spiderman's striptease…