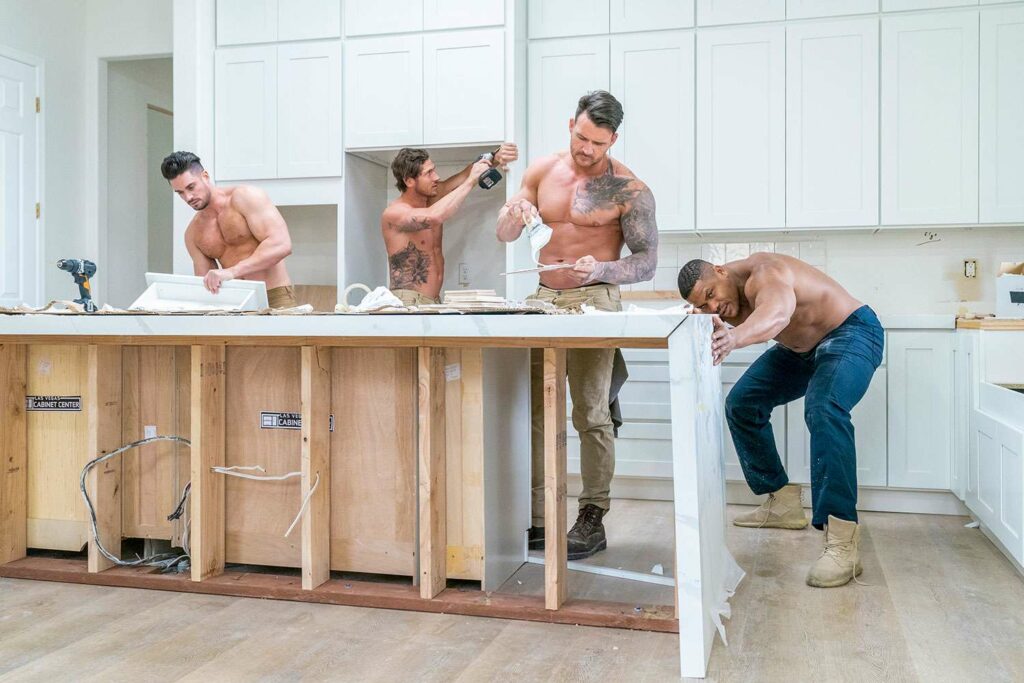 Have you ever fantasised about something so hard you think you might have wanked it into existence? When Channing Tatum brought Magic Mike into our lives we were like sure, this is great, but a hot stripper-cum-furniture designer? At least make it believable.
That's until we heard of Flip The Strip; which from the promo shots looks like one of those scenes where Andy Lee and his mates jizz on gay lad kneeling on the kitchen floor.
RELATED: Model Christian Hogue dresses as handyman with impressive tool
The new show on HGTV follows four hot Las Vegas based Australian tradies (formerly seen on Thunder From Down Under… get Googling) doing renovation projects… by day. Whilst dancing on the strip at night. BE STILL OUR BEATING… hearts.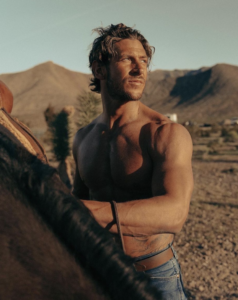 Tradesmen and strippers? Sounds like the entire show is one huge edging project. Can't wait for season 3 when they start an OnlyFans with risky videos of them – ahem – fixing their tools on site.
RELATED: Watch the moment stripper spunks during sticky live show
Working with top interior designer Kelly Stone; Dan, Benny, Malik and Liam get to grips with some outlandish design projects (we can't help thinking we'd just ask them to keep putting things on the lowest shelf possible) whilst doing TWELVE shows a week in Vegas. No wonder it's thirsty work.
With approximately three hundred abs between them, follow the boys in both sides of their life whilst we picture using their sweaty t-shirts as smelling salts.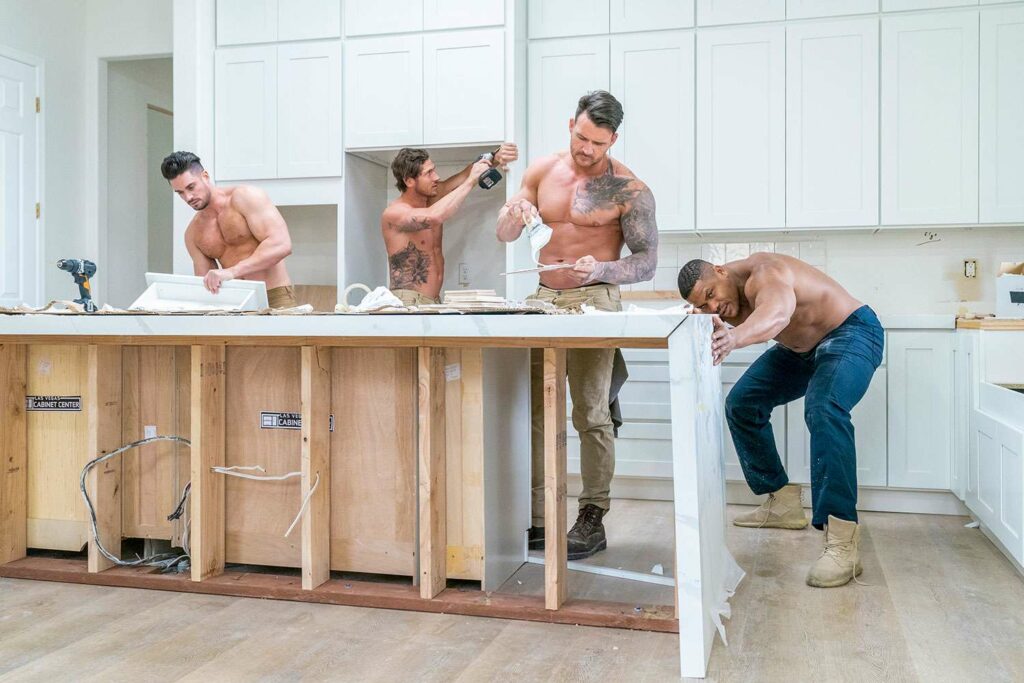 Flip The Strip starts on 10th July on HGTV… start prepping now.

WATCH: Bearded sub chokes on builder's cock