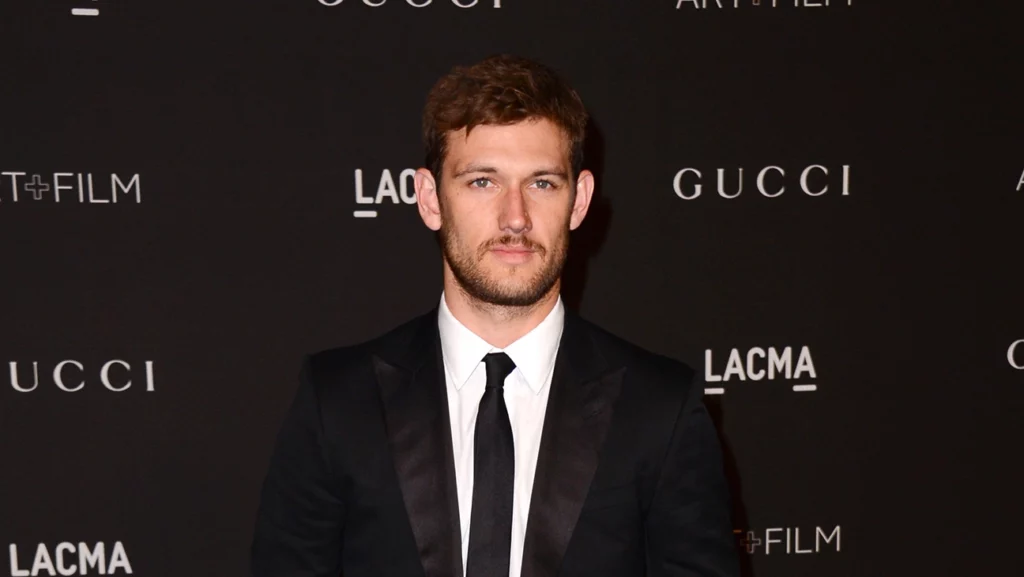 Most of us know by now that Alex Pettyfer was lightly pushed out of the Magic Mike franchise due to disagreements with lead actor Channing Tatum.
And while we'd never put you – or ourselves – in a position to choose sides between the two (and we don't mean blowies with one, rimming with the other), we would like to bring this photo to your attention.
RELATED: Alex Pettyfer Sports Bulge in Grey Sweat Shorts
One where Alex poses next to his wife Toni Garrn, whom one hateful has scrubbed out her face, and drawn an arrow towards Pettyfer's bulge… incase your eyes weren't drawn that way enough.
We, personally, think that crossing out his wife's face like some kind of Wiccan spell is a bit much, but we can totally see why lads would be jealous of her.
AHEM….
RELATED: QUIZ: Guess the famous Irishman from his lucky charms [NSFW]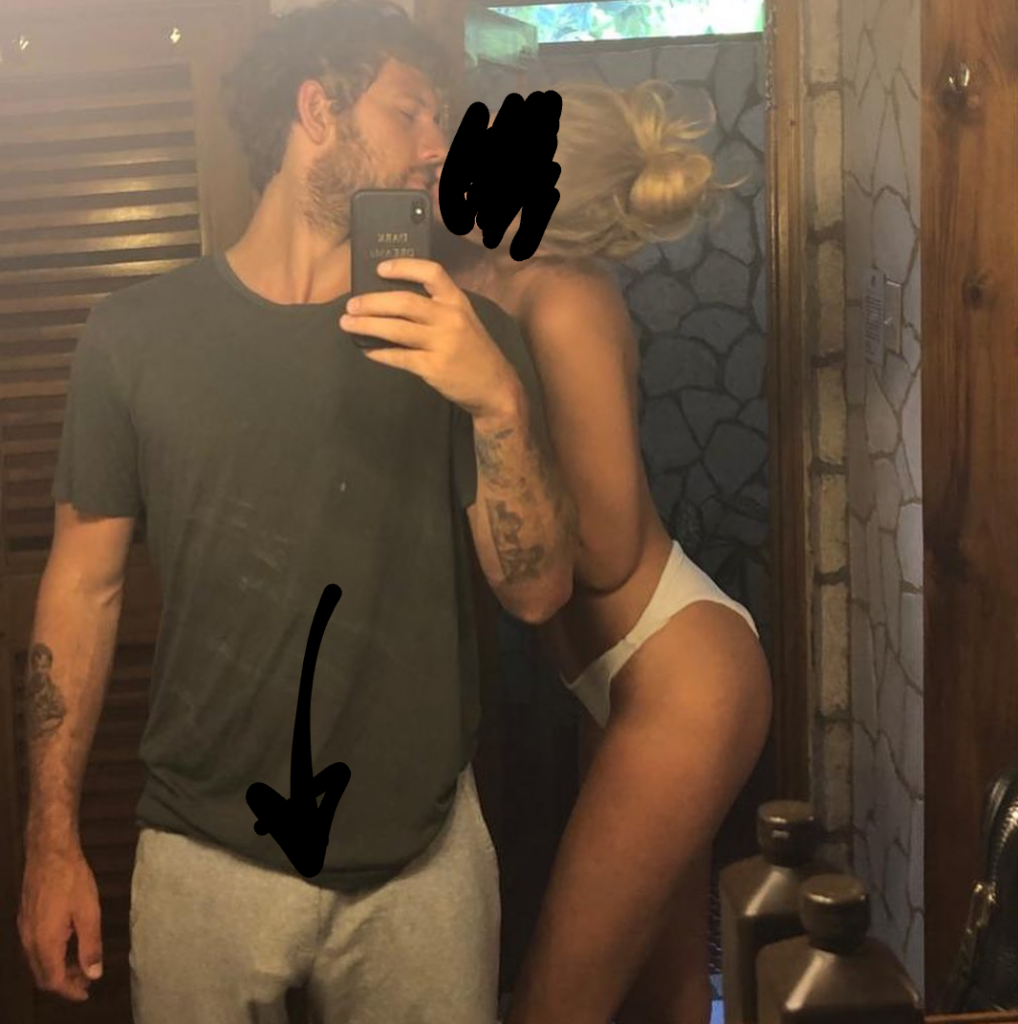 See more celebs, models and amateur hotties stripped and stroking…