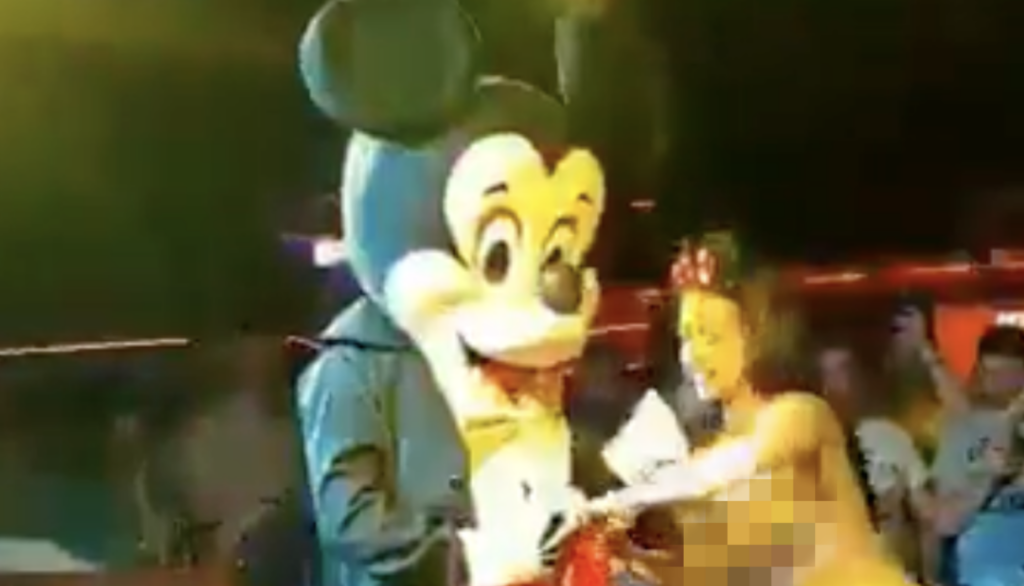 Apparently we're not as experienced with NSFW live shows as we thought we were, because this one is new to us.
A guy with a giant Mickey Mouse head gets stripped off by an already nude Minnie before performing sex acts on segways. I mean, A* for originality to whoever decided that would be the evening's entertainment.
Furthermore, where is this? The hype-woman in the crowd and the DJ sound very much English, but we just can't imagine this in the UK.
RELATED: NSFW: Guys are using TikTok's Disney feature to make all your dreams cum true