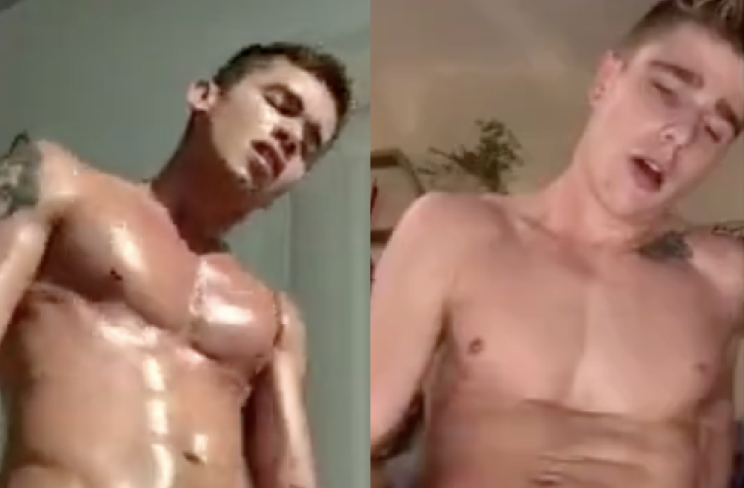 Remember during the pandemic, when gays were using Zoom for online group jerk-off sessions, and then Zoom had to issue a statement saying they would take action against those using its platform for virtual sex parties? Ah, good times.
Well this little compilation from @instagreymer is very reminiscent of that; if your zoom call was full of rock-hard hunks.
RELATED: NSFW: If this is working from home… give them a raise!

WATCH: Cutie spunks all over his stomach