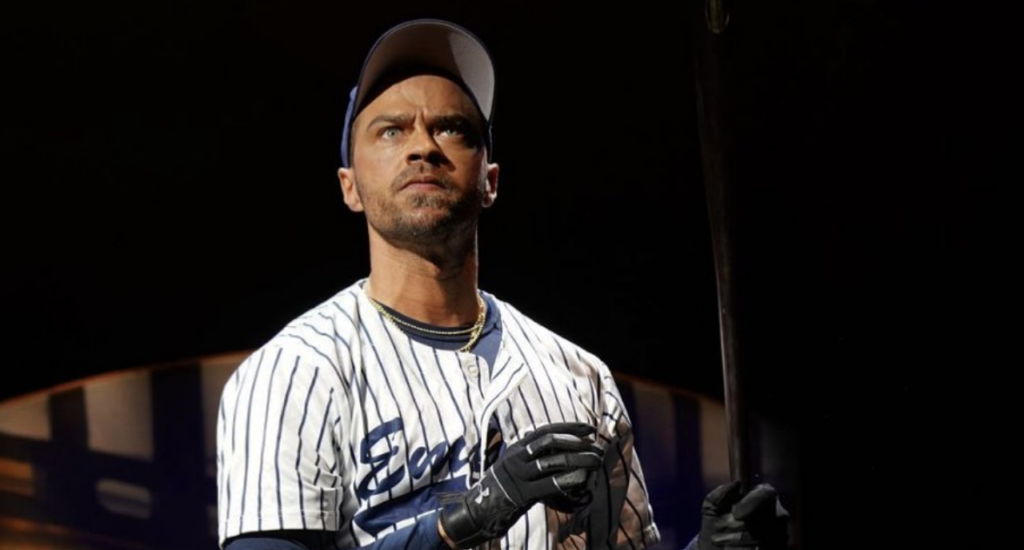 Many actors have a long list of requirements for their scenes or dressing rooms, but Jesse Williams who is starring in Broadway's Take Me Out, say the most important thing for him is… warm water.
But that's primarily down to his – now infamous – naked shower scene.
The Grey's Anatomy actor noted that cold water is never a naked man's best friend, before adding that the audience are faced with a choice of where to look.
"[The water] has to get pushed through the pipes. When it first comes out, it's not friendly. You've all seen 'Seinfeld'… shrinkage." 

"The audience needs to be confronted with what we're confronted with. We have to look at each other's dicks every day. We have to be naked every day. As an audience, you have to decide whether to look up or down. We joke that we should ask, 'What did they say in that scene?' Many of you don't know."

Variety's Business of Broadway breakfast
Oh we have an inkling of where they're looking…

WATCH: Below Deck's Bruno Duarte's Shower $hot