The intern that runs the Skittles social media account is either getting a raise or fired. We hope its the former.
The brand's official Twitter account was caught liking a very NSFW tweet from adult content creator Chris Stone, who posted a photo of his dick, telling his followers to "taste the rainbow", while tagging Skittles.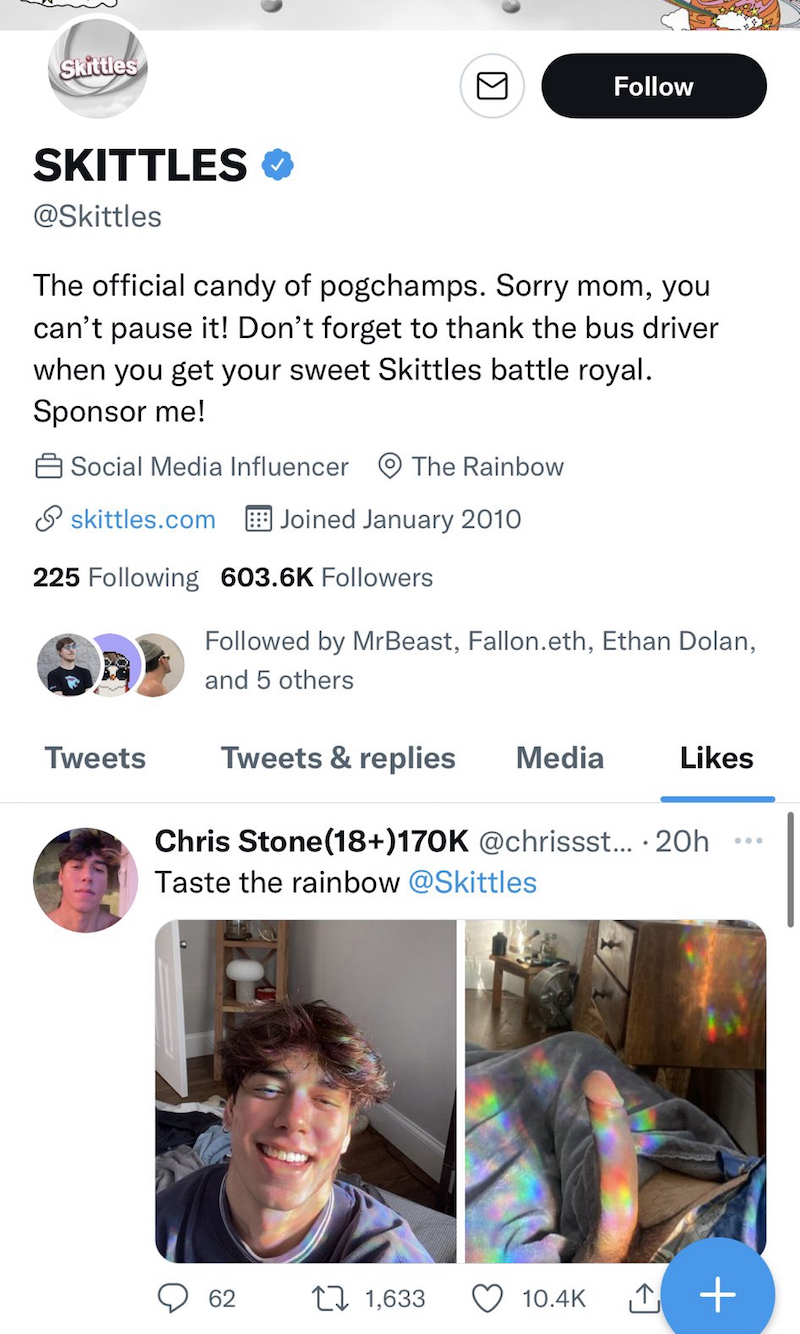 Once somebody had clocked that the image had been 'liked' by the brand, they not-so-swiftly unliked it.
We think this is actually great allyship and other brands jumping on the Pride wagon should take note.
Want to see more adult creators and their hung cocks? Join C&C members today for daily wank material