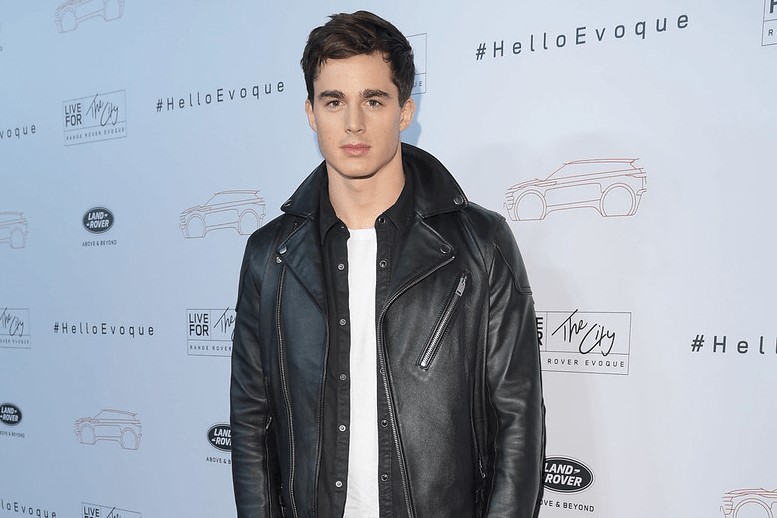 Italian model Pietro Boselli who shot to fame as the "world's hottest math teacher" back when BuzzFeed was still buzzing, but recent calculations have shown that his support for the LGBTQ community just isn't adding up.
Boselli has since gone on to work with some of the biggest names in fashion and even featured on covers of gay publications like Attitude.
In 2016 he told them that his raise in profile has "helped" him to become "more involved in the gay community."
"For me, that's been huge in terms of evolving as a person, who I am, understanding different viewpoints," he said.
To be honest, even that answer is wishy-washy. What "viewpoint" do you need to get your head around? That there's nothing wrong with being queer?
Turns out the 80 accounts which the model follows on Twitter include top-tier conservative and republicans like Candace Owens, Tucker Carlson, Ben Shapiro, and self-loathing trans woman Caitlyn Jenner.
Probably the worst tweet on his like list, in this one basically denouncing the trans existence:
LOL. What better example of the alleged patriarchy than a man saying "I'm a woman" and being awarded recognition as the "first female" to accomplish something.
Apparently men are better at everything—including being women. https://t.co/Abf2rT1m44

— Candace Owens (@RealCandaceO) October 23, 2021
He also liked tweets about a school in Florida banning teaching on gender fluidity, a ton of tweets from the known homophobe Margaret Thatcher (replica) account, and about anti-vaxxing.
For someone that stood on the cover of a magazine that represents our community, Pietro knew exactly what he was doing putting pink pounds in his pockets.
So as someone that does support the trans community, respectfully, fuck you.