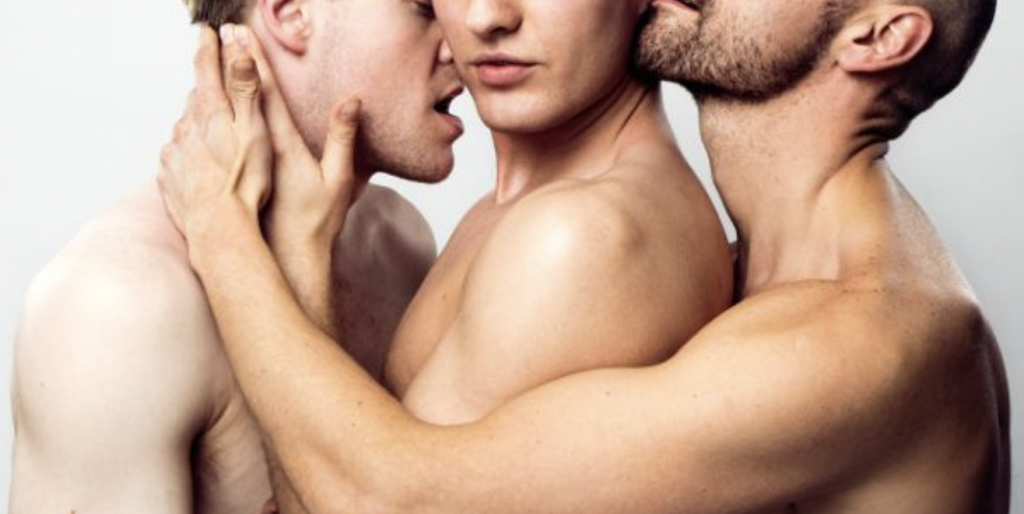 A private gay sex party was interrupted mid-orgy by protestors opposing its existence.
The all-male party which is ran by a trans woman occurs fortnightly and sometimes sees up to 35 guests. However, locals are not happy about a "sex establishment" being run in their own, Sea Palling, Norfolk.
Held at The Convent (formerly Old Hall Inn) a private residency, Norfolk Lab boasts a dark room, dungeon, f**k room, and porn lounge. Chariots, eat your hole out.
It also includes pizza and a hot drink. We're hoping they also offer napkins before attendees get their greasy fingers on people's nether regions.
It is very much "I'm going to die in this basement" vibes (below).
RELATED: Attendees of Belgian Sex Party Thought Police Were Part of Orgy, Tried Feeling Their Batons
Locals have now taken to their Facebook group Sea Palling Action Group (SPAG) to air their concerns.
One woman was quoted saying, "The real issue is a sex establishment being run in a small family-oriented village. I don't think many people especially with young families want such an establishment on their doorstep."
But it's nobody's business what goes on behind closed doors Karen. Unless you want to ban everyone in the town from having sex, because what's the difference between a married couple and 35 horny singles?
In the group, a number of members misgendered Mary calling her "he" and a "fake woman".
Things reached fever pitch the weekend before last when protestors stood outside the premises with placards while a gaggle of men got bummed inside. (We think we can guess who was having more fun).
Although over the weekend since then over 10 Pride supporters showed up to show support for Mary. Great Yarmouth and Waveney Pride have also lept to her defense.
RELATED: Sunderland sex party
A spokesperson for Norfolk Lab told the Mail on Sunday: "Things had all been pretty quiet until some people started taking pictures of cars [arriving at the parties]. Someone was deliberately walking a dog across the road to slow people down. Pictures of one guest who has an 82-year-old partner with Alzheimer's were then posted online."
To be fair, hopefully, she won't remember them for too long.
According to the Mail, property owner Mary commented: "My home is a nice safe place for the LGBT community. The parties are very discreet. I don't need a licence because they are private parties which are not open to the public."
A Norfolk Police spokesman said they were working to resolve "increasing tensions" around the matter.