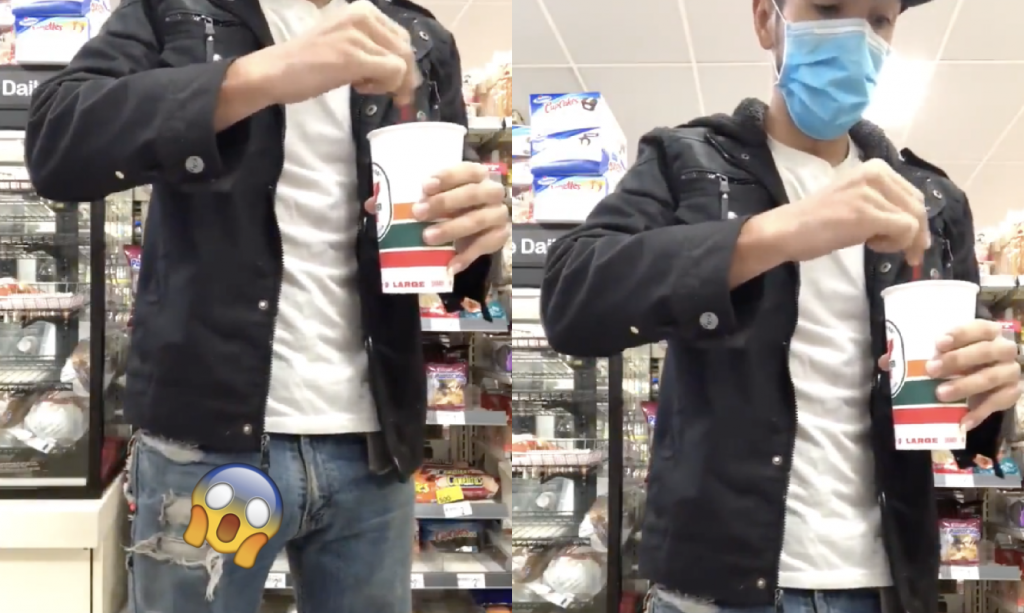 There's something just so horny about picking up your late-night snacks. Is there? Well, guess that depends on how hot the cashier is.
This guy isn't only horny, he's also showing it off. The rips in his jeans could barely contain his excitement, and actually, we don't have 7/11 here in the UK anymore, but we've been in enough of them to know that these characters aren't the wildest you get in there.
What would you do if you saw this guy rocking out with his cock out?