Words:Anthony Gilét
This isn't just any cronut, this is a succulent ring covered in white cream cronut, this is an M&S cronut.
That's correct, the huge food brand that love to sexualize food just as much as nigella lawson has released their crudest cronut yet.
"Feel the LOVE NUTS this Valentine's!" the brand tweeted in an almost surreal marketing ploy.
While we've actually got no idea why M&S would replace donut pastry with croissant, (a flakey hole doesn't sound quite as appealing as they'd like) they clearly want people to tuck in this V-day!
And they're in stores now.
Along with their "love sausage". Which we presume you're not actually supposed to put inside you… at least not while it's still hot.
What is a 'love sausage'? Well, it's just a couple of pork swords rubbing ends and a plate of buttered crumpets.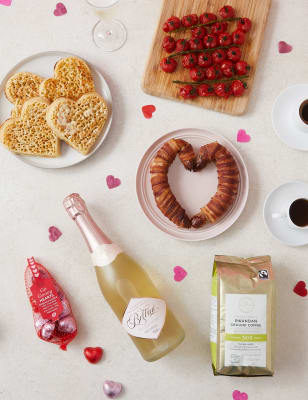 Jokes have been made about why M&S need a gay on their marketing team, but we're pretty sure it wasn't a heterosexual who suggested these in the first place.
Get instant access to over 200+ videos and 20+ adult games here