Sponsored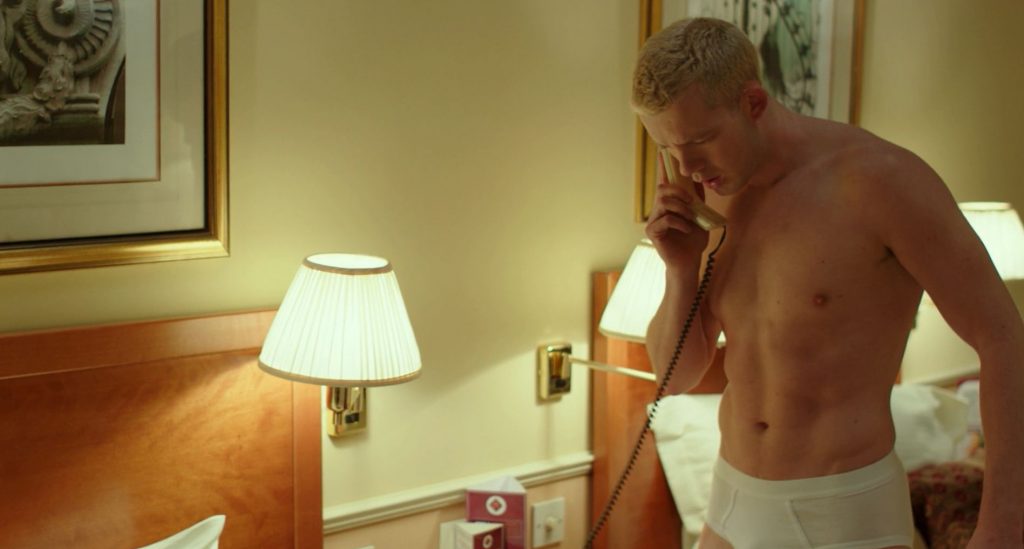 Those of us living in 2020 are lucky. Wait. Let us explain! Those of us living in 2020 are lucky… to have so many talented and sexy openly gay actors to look up to!
These ten celebrities all dared to step out of the closet, (and their clothes!) and Hollywood is so much better for it.
Murray Bartlett
Papa can you smear me? Murray Bartlett is the textbook definition of a daddy, and he's delivered decade after decade of hotness in powerful gay roles. In fact, from the movie August to the HBO series Looking to Netflix's Tales of the City, Bartlett has blessed us with some the most hardcore and realistic gay sex scenes ever filmed! We love our daddy.
Daniel Franzese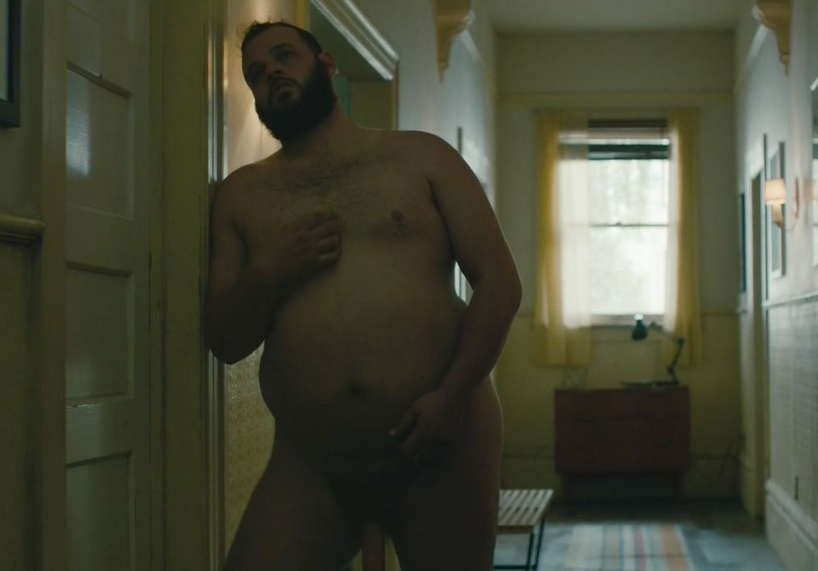 Oh my God, Daniel Franzese, I love your work! Daniel Franzese became an instant gay icon thanks to his role as the hilarious and lovable Damian on Mean Girls. But did you know that on the gay series Looking, he strips down in a major way? Daniel gives his lover an eyeful thanks to a wayward cum shot, and later stands in the hallway with his huge penis on full display!
Dyllón Burnside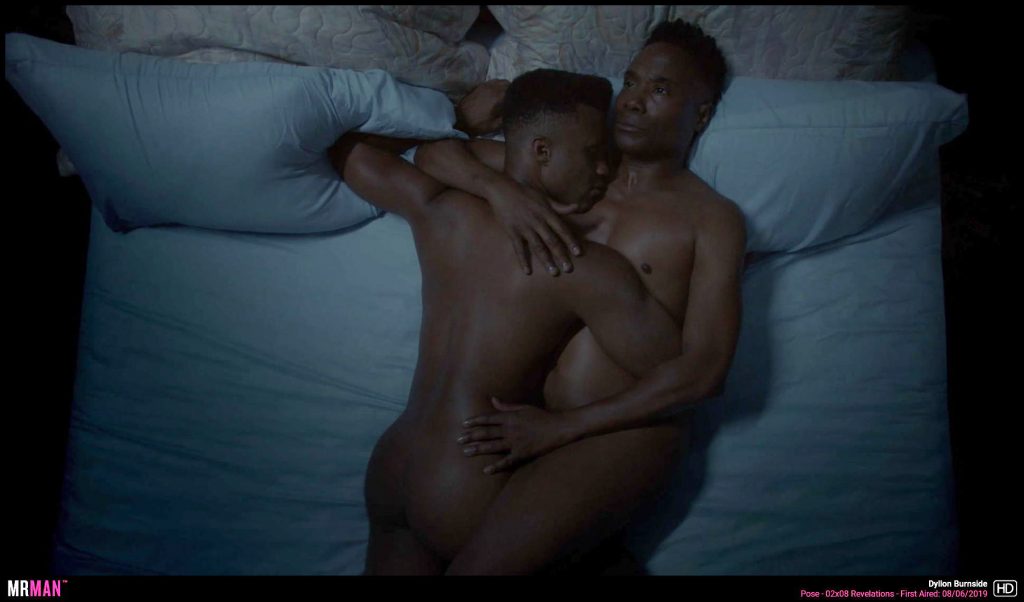 If you watched the groundbreaking Ryan Murphy series Pose, you might have taken notice of a certain thousand-watt smile, a certain rock hard six pack, and a certain flawless booty. That vision was Dyllón Burnside, and in one of 2019's most shocking sex scenes, he consummates his on screen relationship with living gay legend Billy Porter! Category is: A$$.
Ricky Martin
What hasn't been said about supremely sexy Latin heartthrob Ricky Martin? Ever since 1999's Livin' La Vida Loca he's been the object of every gay man's desires. In 2010 he courageously came out as gay, and eight years later he courageously came out of his clothes for his gay role on Ryan Murphy's American Crime Story: Versace. The real story? That ageless bod!
Miles Heizer
2020's twink to beat is definitely the gorgeous openly gay actor Miles Heizer. He has model-hot good looks and a terrifically toned and smooth body to boot. On the Netflix teen drama 13 Reasons Why, Miles even shows his plump cheeks during a wild straight sex scene that lasts over a minute! So, who wants to join the Miles Heizer club?
Luke Evans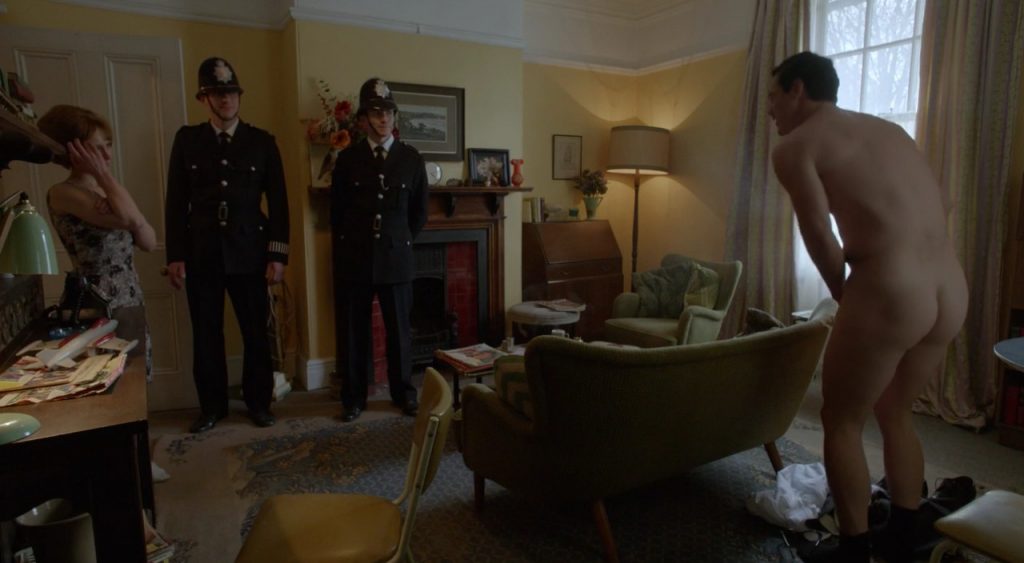 We know that we already said Murray Bartlett is our daddy, but our 23AndMe results just came in, and it turns out that Luke Evans is the father! Gaston himself has no problems showing off his gloriously stacked bod. Luke Evans has gone nude in a handful of roles, but our fav has to be The Great Train Robbery, where we peep his sizable bulge. As a specimen, yes, he's intimidating.
Cheyenne Jackson
Like other actors on this list, Cheyenne Jackson's career was never the same after he received the Ryan Murphy treatment. Cheyenne made his epic nude debut in 2015's American Horror Story: Hotel while sprawled out buns up with Lady Gaga herself! This role emboldened Cheyenne to film a rare but welcomed musical gay sex scene in 2017's Hello Again. Cheyenne is not a shy man!
Jonathan Groff
It just doesn't get any cuter than Jonathan Groff. You've seen his raunchy and very realistic gay sex scenes on Looking, but did you know that in the 2010 movie Twelve Thirty, Jonathan Groff exposes his penis while walking around completely nude?!
Matt Bomer
With his Superman good looks and impossibly perfect body, Matt Bomer is quintessential leading man material. He exploded into the mainstream with 2012's thongtastic stripper flick Magic Mike, and later went buns out on American Horror Story: Hotel, as well as in A Normal Heart. But Matt really popped off, and out, during his penis debut in 2020's The Boys in the Band! We can't wait to see more of Matt's Bomer!
Russell Tovey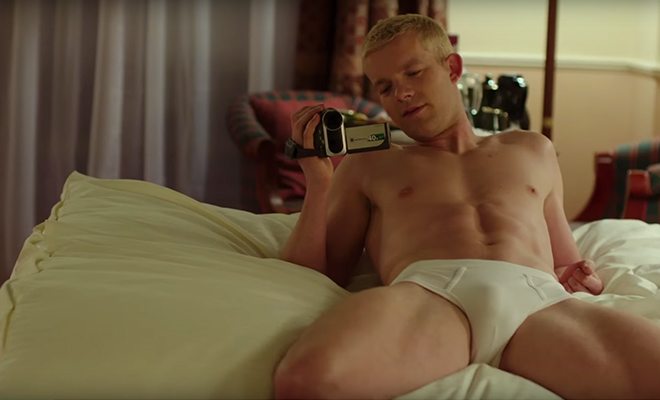 We always knew Russell Tovey was a top! He tops our list of openly gay actors, and one look at his body of werk explains why. The British babe is famous for his hot and heavy gay scenes with Jonathan Groff on Looking. But we can't overlook his touching gay movie The Pass, or his live nudity from a theater production of Angels in America. He'll create a Russell-ing in your undies!