Sponsored
Italian hottie and 365 Days star Michele Morrone has been the number one trending hunk on celebrity nudity database Mr. Man for weeks – a fact that we're going to go out on a limb and attribute to Michele's breathtaking good looks accompanied by that perfect body.
We don't know how a hunk gets any hotter, who wouldn't fall in love with Michele and his mega peach booty? How do you say "sit on my face" in Italian?
The new film he stars in, 365 Days on Netflix, feels like Italy's answer to 50 Shades of Grey. Although without the PG-nudity barrier. The film and its prolific sex scenes have since catapulted Morrone into a sex-symbol status alongside the likes of Jamie Dornan, Channing Tatum and Joe Manganiello.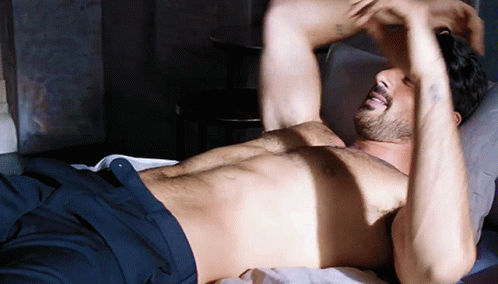 Michele confronts his sex scenes head-on, using a prosthetic only for the oral sex shown. But that shower scene is alllll him.
Check out some of his hottest nude scenes right here!