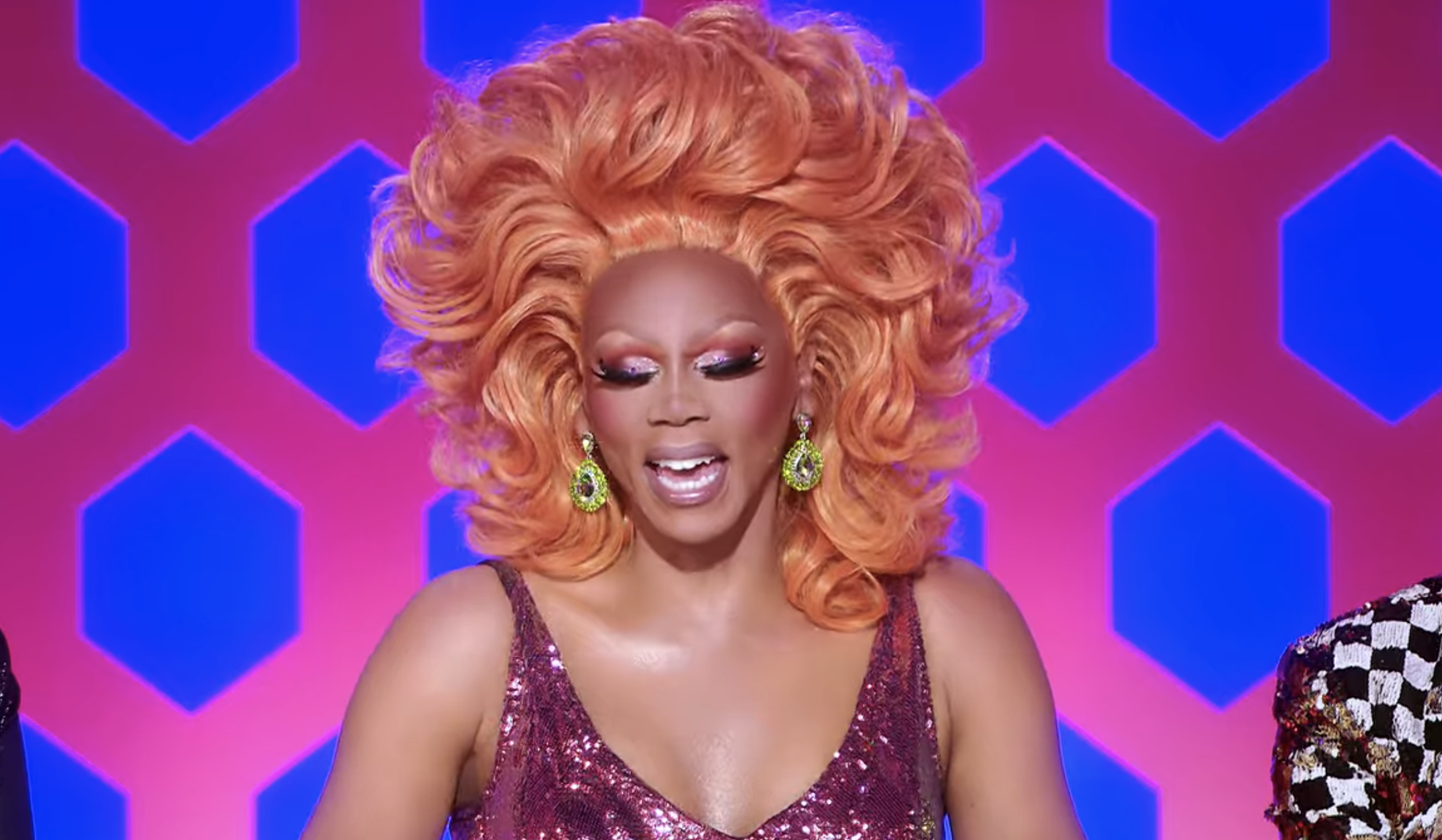 If there's one challenge we adore on RuPaul's Drag Race, it's the comedy roast. And as RuPaul said himself, this week's episode of the Secret Celebrity edition was "the best roast in Drag Race herstory".
As a quick recap, the four-part series sees celebrities entering the workroom and undergoing transformations from Drag Race alumni. Sashaying in this week, Dustin McGilligan (Schitt's Creek), Alex Newell (Actor/Artist) and Matt Iseman (presenter/stand-up). While the queens who were (at least in-part) responsible for helping these men feel their fantasy were Kim Chi, Nina West and Bob the Drag Queen.
They all had some brilliant put-downs, without a single clanger. Here's our pick from the bunch, and trust us, it was hard to narrow it down to just 10!
"Ross, of all the things you can suck on before going on stage, why do you always choose a tank of helium?" – Betty Bordeaux
"[Betty Bordeaux] is the Wreck-It-Ralph of drag" – Madame ThatBitch
Everybody say "old!" – Nina West (at RuPaul)
"RuPaul's first cruise gig was the Amistad" – Madame ThatBitch
"I didn't know Visage was French for face, that's a bold choice Michelle usually people choose a name with accentuates a positive feature. But Michelle Shoulders doesn't have the same ring to it" – Betty Bordeaux
5 "RuPaul, I'd like to congratulate you on your new show, it's going to be a great season" – Kim Chi
4 "What's the difference between Carson Cresley's face a plastic bag? One of them, you pay 10 cents to dump your junk into and the other, is a plastic bag" – Bob the Drag Queen
3 "Look at this panel of has-beens; it's like a Mount Rushmore of failed reality stars" – Kim Chi 
2 "Visage is actually the French word for face. Obviously the French word for Michelle is wrinkly" – Rachel McAdamsApple
1 "You are lucky Ru, black don't crack… but it do droop" – Betty Bordeaux 
Watch the full episode now, on Netflix.