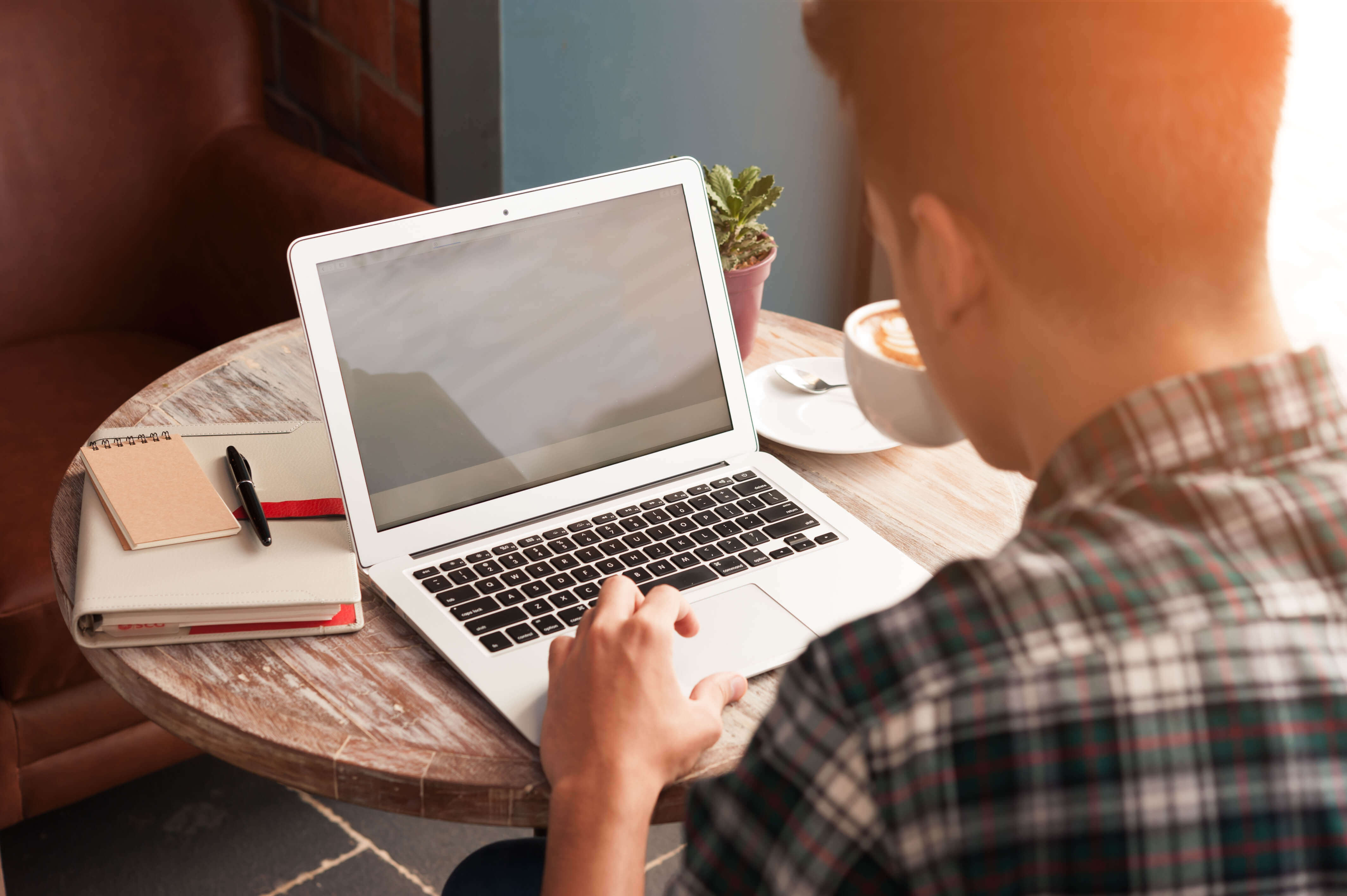 One of the things we've made the most of throughout our countless zoom quizzes is the changeable backgrounds. And more specifically, those which would completely unacceptable at Monday's lunch meeting, but are hilarious between you and the girls.
Although, if you believe Zoom's vow to "take action" against misusing the platform, you may want to swerve partaking yourself.
How do I change my background?
If you're on a desktop/laptop, click the small upward arrow next to 'stop video' > choose 'change virtual background > untick "I have a green screen" > Click the '+' symbol to the right to upload your own image.
The Suggestive Stereotype 
Most of us are aware of the "dominating men' standing over a more innocent-looking younger guy/girl scenario. We've meme'd it to death and it's still funny, especially when you add a gleeful smile as below: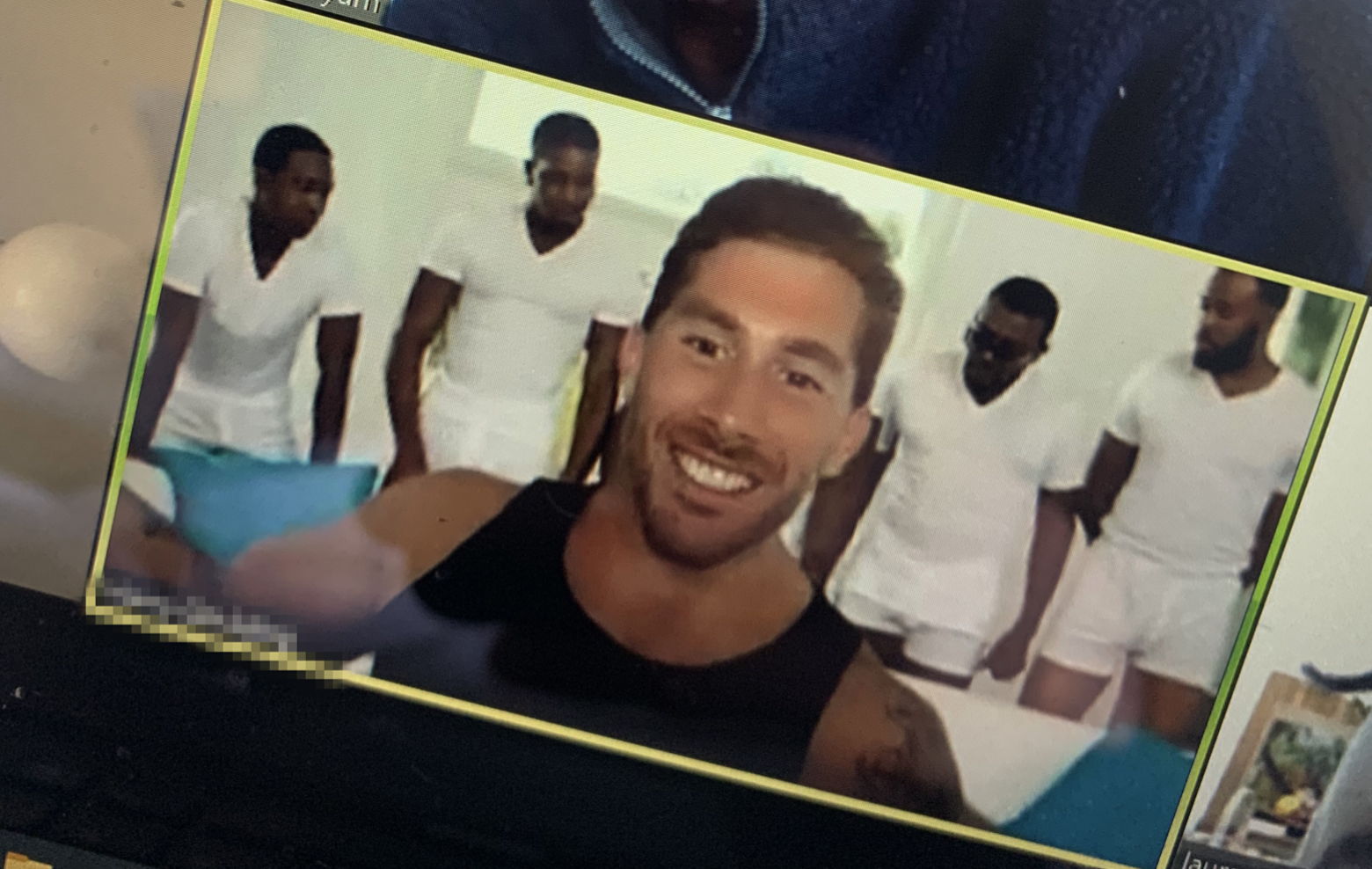 The Gay Sauna
Prop yourself up with Vauxhall's finest (trashbags) by situating yourself at a bathhouse like Chariots or that even skankier one in Waterloo. We all know the power of the lockdown horn, so even just sitting virtually amidst sweaty men in terrycloth towels can be a thrill these days and the best part is you still have your self-respect intact!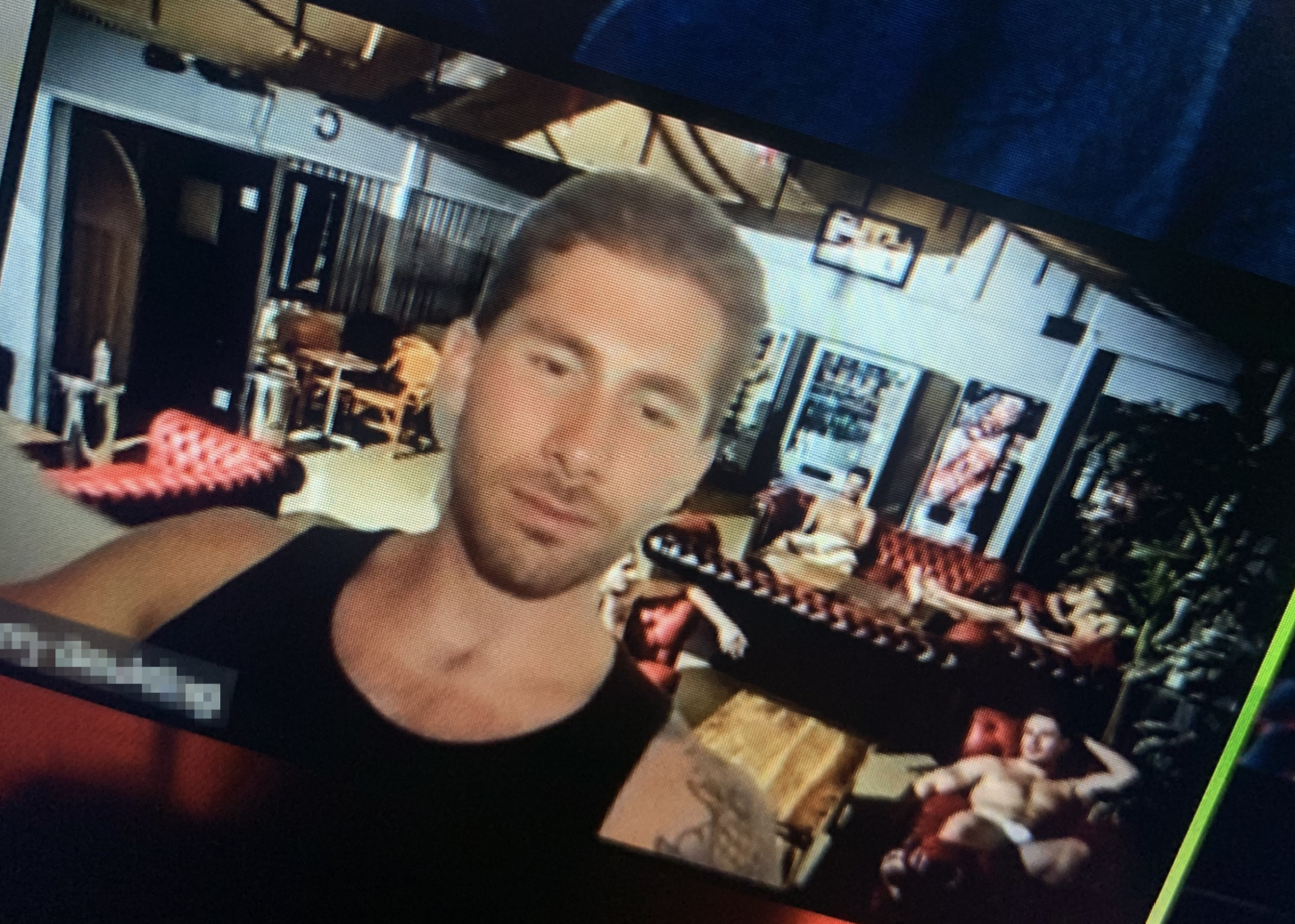 The after-party
Considering last week a bunch of New York City gays got dragged on social media for hosting a Rona Rave (or more hilariously named, 'The Meth Gala'), this may be something you wish to consider if you're missing the party scene. There are some benefits too; you don't have to share your drugs with anyone and if you get high enough you'll probably think there's a bunch of people there with you anyway.
I used a still from the short film G O'Clock – available here.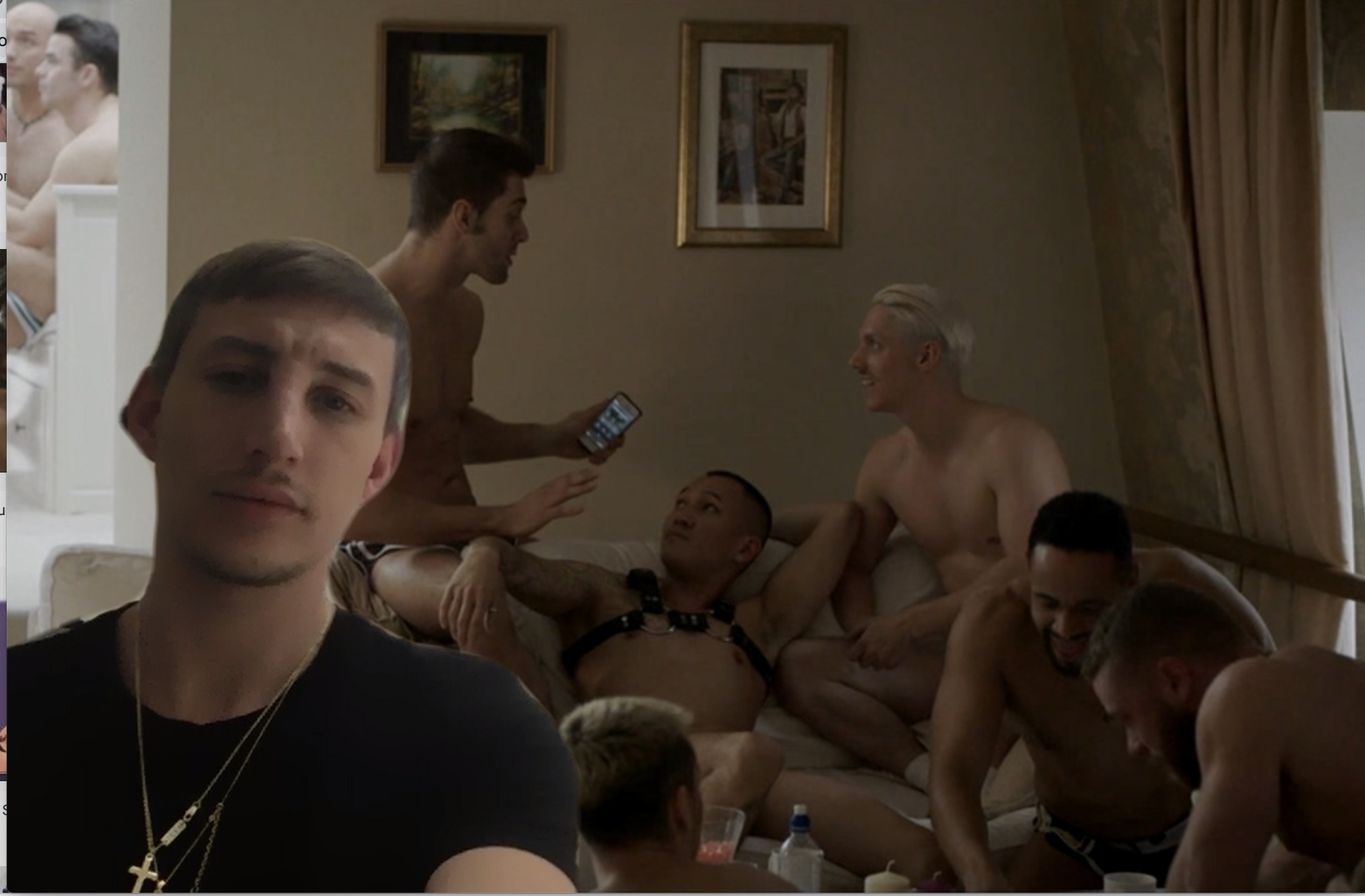 The Gangbang
Because you always have to take it that step too far…