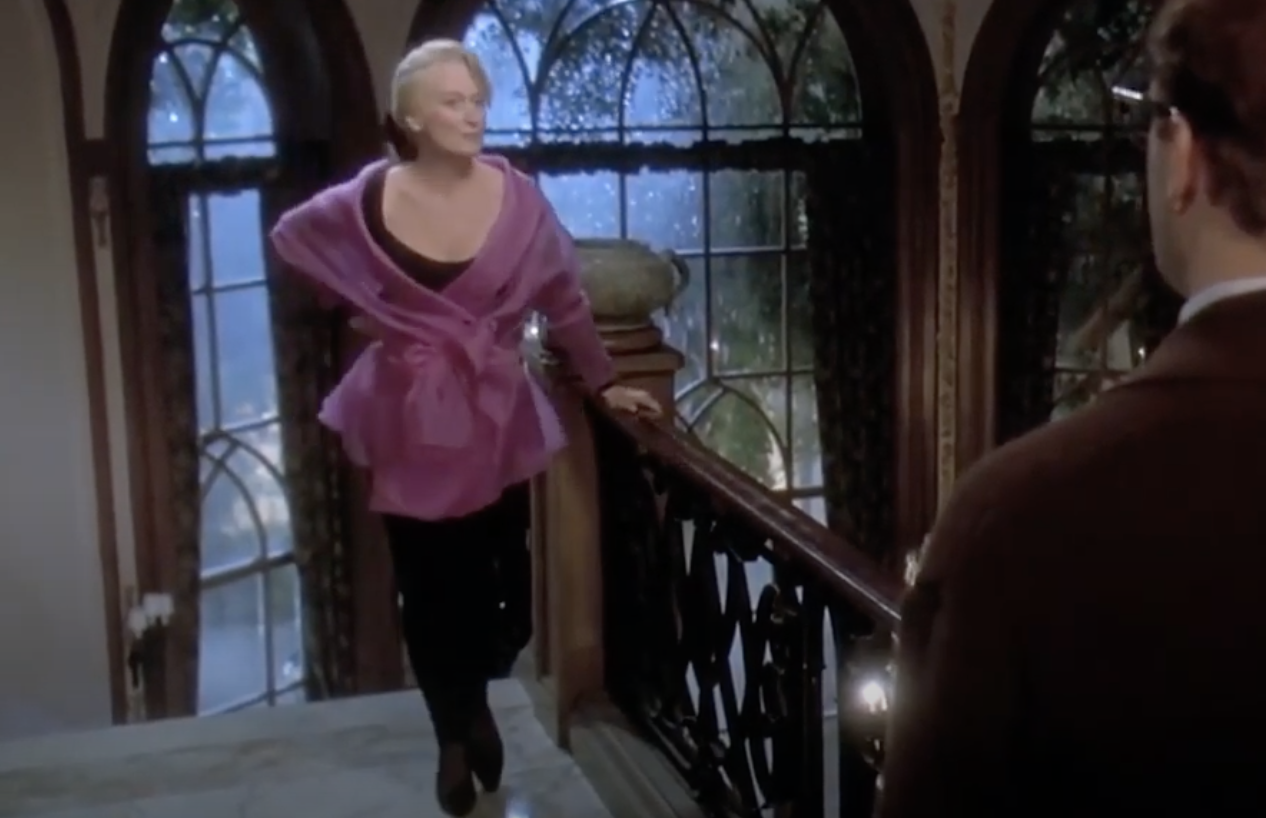 We're huge fans of Death Becomes Her at C&C and while scouring the net for those deleted scenes which don't seem to be available anywhere, we stumbled across another gem:
Madeline Ashton (Meryl Streep) falling down the stairs for an hour. The video – which has been viewed more 46,000 times – begins with the argument between Madeline and Earnest (Bruce Willis) which ultimately results in Earnest pushing his wife down a flight of stairs.
A really, really big flight of stairs.